A vehicle's battery stands out as the starting point for the whole engine. Without one, your car or truck wouldn't be able to start at all. That is why at Glendale Chrysler Jeep Dodge Ram, we recognize it's vital that you simply keep the battery in tip-top condition and get it looked at often. Failing to enjoy even one service appointment at your local service center could get you stranded outside of your favorite bistro.
Battery Repair Services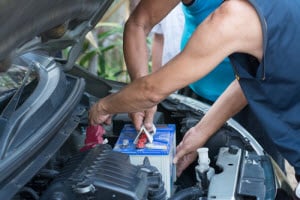 While the most important battery service you'll probably receive is a battery replacement, there are plenty of other treatments the battery will need to maintain its efficiency and health. Here are a few battery services your car may need, which are normally recommended by the automobile manufacturer:     
Battery inspection
Battery power output test
Battery recycling
On top of these sorts of services that are exclusively for your car battery, usually there are some extra services you'll need in case the battery is not the problem. For instance, there might be an issue with the electrical wires and cables, the alternator, or the engine. When there may be an issue with another part, our skilled repair team will take care of the problem before you know it.
Battery Maintenance Service You Can Depend On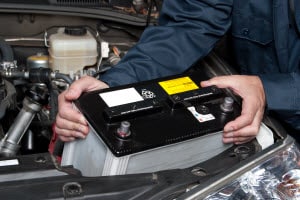 At Glendale Chrysler Jeep Dodge Ram, our dealership is dedicated to providing our customers with diligent repairs-once we're doing fixing up your car, we don't want you to be surprised with yet another issue.  And so, our team is trained to diagnose and repair every problem your automobile has. Our polite technicians are able to answer any concern you might have and would be happy to explain any problem they've detect or repair they've completed.
Explore Battery Repair Solutions
We are serious about getting you the information you need to keep your car or truck running efficiently. Take a look at the beneficial content on this page to acquire answers to all of your inquiries. Want to know when it comes time to get a battery repair? Check out this page. Wish to know when that repair must be completed? We have a solution for that too.
Is there a matter we haven't taken care? If so, then reach out to our extraordinary service team or use our online tool to arrange a battery service appointment.