At last, the news you've been waiting for is here! Following many months of speculation, fueled by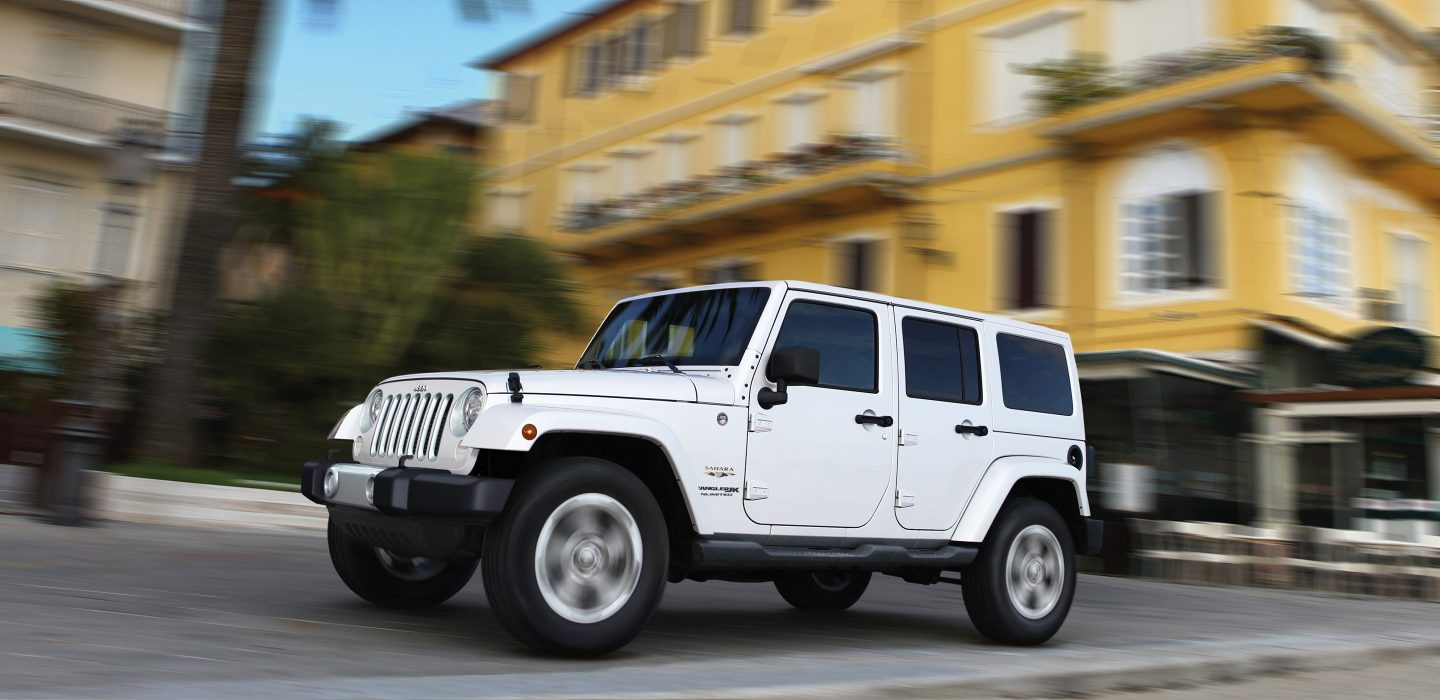 the few spy photos that have made their way into the wild, and some leaked information, the new Jeep Wrangler Unlimited has finally been revealed! Debuting at the Los Angeles Auto Show at the end of the month, the new Wrangler is everything Jeep fans in the Chesterfield, St. Louis and Kirkwood areas of Missouri have been hoping it would be and more.
But what exactly can we expect when this sleek new iteration of what is arguably the world's first sport utility vehicle when it hits showroom floors? Let's examine an overview of the upgrades, redesign, performance and features of the brand new 2018 Jeep Wrangler Unlimited, and learn where to test drive one today.
2018 Jeep Wrangler Unlimited Redesign
Starting from the bottom up, the Jeep Wrangler Unlimited has been completely redesigned. It still, however, keeps the same classic lines of a Jeep, the same vertical grille and X pattern taillights. It's still built on a boxy ladder frame, supported at both ends by solid axles. However, the new frame is beefed up with high-strength steel throughout, which has been done in such a way that the frame is more than 100 pounds lighter than it was before.
The Unlimited, as always, is the four-door version of the Wrangler, and it sees a 2.4-inch increase in wheelbase, which translates to more room for back seat passengers.
Body Updates
The body for the new 2018 Wrangler Unlimited has also seen upgrades, but nothing so severe that it takes away from its look as a direct descendent of the World War II Willys Jeep. In fact, some of these upgrades are specifically designed to be visual throwbacks to the original look. The body construction is now a combination of aluminum, magnesium, and high tensile steel with plastic fenders. Overall the vehicle sheds 200 pounds from its earlier incarnations.
The roll bars have also been re-engineered so that they are now formed from a single piece of super-high-strength, blow-formed steel. It's still bolted on so you can still create a custom personalized cage if you like, but for the first time in history, they're the same color as the body.
Engine and Performance
You've got no worries about off-road capability; it'll still deliver the best-in-class performance you're used to. What has changed, however, is fuel economy. Even the base Pentastar engine is EPA-estimated to get up to 2mpg better than in the past, and there's a new 2.0-liter turbo four which gets significantly increased fuel economy. In 2019 we can expect to see the long-awaited EcoDiesel V-6 version.

Folding Top
Jeep has also improved the efficiency and ease of removing and folding the top. Just pop two latches, pop out rails, and pull the release lever and you're done! Hardtop models are available with a new composite lightweight material which pops off with the release of four basic latches.
Not sure if you want to lease or buy the new 2018 Jeep Wrangler Unlimited? Check out our FREE Leasing vs Buying Guide eBook to help you make the decision!
Try the Wrangler Unlimited at Glendale CJDR
These are just a few of the incredible upgrades you'll get with the new 2018 Jeep Wrangler Unlimited. As soon as it's available in the St. Louis, Missouri, region, for driving on Kirkwood or Chesterfield roads, Glendale Chrysler Jeep Dodge Ram will have it in stock. Call us today to ask about taking a test drive!