As the stresses of daily life build and build, the negativity can really start to weigh on you. Eventually, a bit of release is going to be necessary. And what better way than with some good old-fashioned yoga?
St. Louis, MO is filled with some great yoga studios. But these three are our absolute favorites.
Practicing Yoga Studio | Schedule
Where are you at in your personal yoga journey? Are you just starting out, or do you have years of experience under your belt? No matter where you may be, Practicing Yoga should be a great fit.
In this safe and comfortable setting, you'll learn how to tap into your "inner awesome." Meanwhile, you'll be given all the necessary tools for stress relief and improved health. After a long week at work, their Restorative class is especially refreshing.
St. Louis Corporate Yoga | Schedule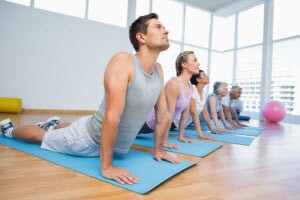 Connect on Facebook
Do you work a desk job? Perhaps a job where you're constantly on your feet? Both can cause an equal amount of pain and stress for workers, even that sedentary position. But a healthier workforce is a happier and more productive workforce. St. Louis Corporate Yoga understands that.
If you're looking to boost employee morale while fixing up your staff with helpful lifestyle tips and nutritious recipes, then you'll want to give St. Louis Corporate Yoga a call today.
Yoga Six St. Louis | Schedule
For some, learning is a lot easier in a big group. It'll give you the chance to observe how others do things and follow suit. And if you're that type, then Yoga Six is for you.
Though Yoga Six has evolved into a full-blown franchise with multiple locations across the country, St. Louis has always been its flagship. And over the years, it's never lost its community-oriented initiative.
Find Your Happy Place Today
If stress seems to be ingrained into your everyday life, you might not even realize how heavily it's weighing on you until things boil over. So, do yourself a favor and take the edge off. With a bit of yoga every week, you'll be calmer than ever before.