Arguably, there's never a bad time of year for excellent BBQ. But there's something patently summery about the whole experience. Standing around the grill or pit with a beer in hand, playing games on the patio with friends—that's the fine dining of dog days heat.
St. Louis, MO, is a melting pot of excellent local flavors, but its BBQ joints truly stand in a league of their own.
Bootleggin' BBQ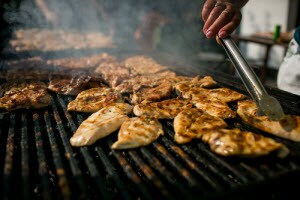 Style: Kansas City Traditional
If you're looking to get that backyard party feel, but aren't in the mood for cooking, Bootleggin' BBQ has got you covered. With their lively patio area and range of games like bag toss and Golden Tee, this is the perfect spot to unwind.
Fresh from the spit: Their smoky Burnt Ends are taken right from the brisket point.
See what they're cooking up this week on Instagram.
Salt + Smoke
Style: Old-School Texas
BBQ, bourbon, beer: the three pillars of stick-to-your-ribs goodness at Salt + Smoke. In their eyes, your BBQ needs the perfect libation to really round out the experience.
Fortunately, their menus—both food and drink—are pretty expansive. Even the pickiest eater will find something special here.
Fresh from the spit: The classic Pulled Chicken Sandwich is topped with street corn relish and pimento cheddar.
Follow them on Twitter to learn more!
The Shaved Duck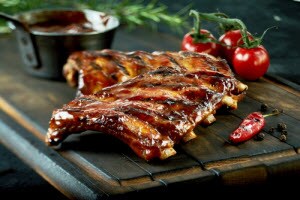 Style: Here, There & Everywhere
Unlike the other restaurants on this list, The Shaved Duck can't be tied down to just one style. Pulling inspiration from the deep American South all the way to Argentina, their menu is bursting with some pretty diverse flavors.
Fresh from the spit: Smoked with cherry wood and their famous house rub, the Baby Back Ribs literally fall off the bone.
The Shaved Duck has plenty of live music, too. Check out the full schedule on Facebook.
Lick Your Fingers with Pride
Embrace the mess. If you don't need a shower by the end of the meal, then you haven't had real BBQ. Of course, at these three St. Louis area BBQ restaurants, authenticity isn't hard to find. Be sure to try all three before the summer is over!