The weekend always has its high and lows. Namely, the euphoric moment of Fri-yay freedom and Saturday night ragers. Those Sunday morning blues, on the other hand? Not quite as appealing.
Ease your way into Sunday Funday with the very best brunch that St. Louis, MO, has to offer.
Goody Goody Diner | Menu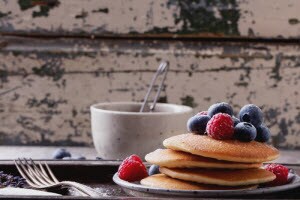 For the nostalgia
Diners come a dime a dozen in any town, but in St. Louis, you really have your pick of the litter. Of course, if you're looking for the best of the best, then only Goody Goody Diner will do.
Cooking since 1948, this STL classic has earned plenty of awards over the years. More recently, it was named one of the "10 Best Classic Diners in America" by the Huffington Post.
To try: The "Slinger," a Goody Goody favorite that includes two beef patties topped with two eggs, hash browns, and chili & cheese.
The Tavern STL | Menu
For the mimosas
Since Sunday mornings can sometimes be rough, comfort food is a must. And The Tavern STL is known for its artistically inspired take on old-school American favorites.
Although it might come off as a more upscale setting, the vibe at The Tavern STL is decidedly chill. Settle in for a savory meal and some inventive brunch-time beverages.
To try: Take an herbed potato waffle and top it with braised tavern short ribs, smoked tomato jam, and espresso demi.
Yolklore | Menu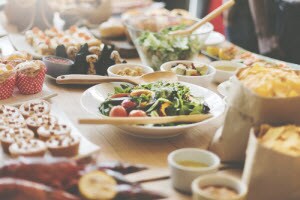 For the local support
If your Sunday is looking busy, then you're going to need a quick bite. But that doesn't mean that you should have to sacrifice any of the quality.
Yolklore is known for its fast and casual menu items, all with a gourmet twist. The best part? They're partnered with tons of local farmers, so all the ingredients are fresh.
To try: The Mary B.E.A.R. sandwich is piled high with apple butter, brie cheese, pickled red onion, arugula, and a soft-boiled egg.
Let Sunday Brunch Wash the End-of-Weekend Taste Out of Your Mouth
We know you're sad that the weekend is coming to an end. But, it's not quite over yet! Make your Sunday count. Head out to these St. Louis, MO, brunch spots to start the day off right.