There's a lot that goes into buying a car, and maybe even a few extra steps for St. Louis, Chesterfield, Kirkwood, and Missouri drivers looking to purchase used. However, that doesn't mean that buying used is hard. Quite the contrary, actually.
At Glendale Chrysler Jeep Dodge Ram, we know that buying a used car can be as easy as it can be rewarding. Take a look at these used car buying tips to help things move along smoothly.
Set Your Budget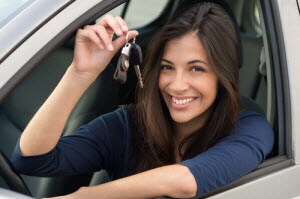 Even buying used, a car is still a substantial purchase. Before making it, you're going to have to sit down and determine your budget. How much can you afford each month? Would a lump sum purchase be easier?
You'll also have to consider whether or not you plan on trading in your current vehicle. There are several free trade-in calculators online. Feel free to access the Kelley Blue Book calculator directly from our website-it's extremely accurate!
Only once you've figured all this information out, you can begin searching for your perfect model.
Where are You Buying From?
When buying used, you're going to have a few more options. Either you can buy from a dedicated car dealership or seek out an independent seller. Each has its pros and cons.
With a dealership, you'll have a bit of extra quality assurance-maybe even a warranty-but at a somewhat higher price. On the other hand, independent sellers may be a little cheaper and may offer more wiggle room for haggling. However, there's no guarantees in quality.
What you choose is up to preference, but both can be found online. Browse online inventories and ads to compare specs, features, and prices. When you find the right listing for you, call to schedule your next step.
Take it for a Spin
Arguably, this is the most important aspect of any buying process. You've got to try it before you buy it! This is the only way to know if this car is truly for you. When the time comes, this is what you should be looking for:
Cosmetic Flaws: Inspect the exterior and interior for dents, scratches, and tears in upholstery. These will likely be easy fixes, but may be a point of negotiation.
Pop the Hood: Some issues may not be apparent to the naked eye, but it's a good idea to take a peek at the engine anyway.
Room: As you settle into the driver's seat, be conscious of things like headroom and legroom. You don't want to be cramped.
Sound & Smell: Let your senses be the judge. Are there any weird smells emanating from the car? Weird sounds as you drive? These could all indicate problems.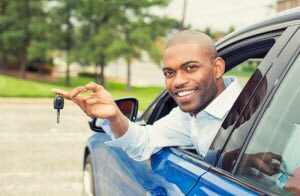 Remember that most vehicles will have a history report available online. CARFAX® is perhaps the best resource. Check it out beforehand so you know what to look for.
Negotiate
If everything checked out in the vehicle history report and during your test drive, then you may be ready to buy. If that's the case, stand firm and be prepared to haggle a bit. Here's a few pieces of information you may want handy during this process:
Vehicle History Report: If anything looks fishy, you may be able to cut down the price.
Test Drive Notes: What did you see, hear, and smell during your test drive? It may be useful during negotiations.
Competitive Pricing: Have you found the same model at a lower price at a different dealership or seller? Don't let this go without saying.
Have the Right Paperwork
When sale day arrives, you'll be rightly eager to drive home in your new ride. Paperwork may seem like the most boring, grueling aspect, but a bit of preparation will go a long way. Be sure to have these documents ready the day of:
Dealership specific forms
Driver's license & social security number
Your current & forthcoming insurance cards
The title for your present vehicle
A finance application
You're Ready to Buy!
Now, that doesn't seem so intimidating, does it? When St. Louis, Chesterfield, Kirkwood, and Missouri drivers follow these used car buying tips, buying a used car is a breeze.
If you'd like a bit more guidance, or even want to get shopping, visit Glendale Chrysler Jeep Dodge Ram today!