Downtown St. Louis, Missouri, is known for many things. There's the history and the culture, of course, with plenty of great entertainment and boutiques. Still, the crown jewel is arguably the food.
Whether you're looking for a more upscale eatery or want to chill in a laidback environment, you'll have so many options to choose from. Wen you need the best of the best, though, you'll have to check out these three.
360 St. Louis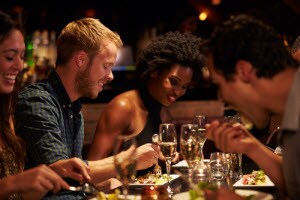 There's almost nothing better than a lovely dinner with a view. At 360 St. Louis, you'll have one of the most superb views in town.
At nearly 400 feet above ground, just atop the Hilton St. Louis, you'll be able to see every inch of downtown. In fact, you can take a bird's eye peek right inside Busch Stadium—an awesome way to see a Cardinals game.
Nosh: The Lobster Roll features saltwater-poached lobster and pickled red onions with a tarragon aioli arugula slaw.
SqWires
That historic downtown architecture is really something, isn't it? In the name of consistency, SqWires restaurant has maintained the industrial charm of the former Western Wire factory in which it now sits.
Fully renovated, SqWires has the antique vibe of an old Victorian. Its handcrafted steel fireplace and leather banquette seating make for the perfect environment to reconnect with old friends.
Nosh: Vegetarian and gluten-free eaters will love the roasted vegetable curry, featuring button mushrooms, fennel, sweet potato, kale, and stewed lentils.
Tigin Irish Pub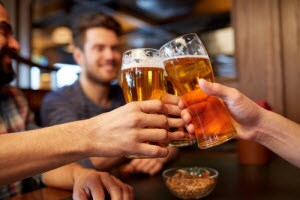 To understand what Tigin Irish Pub is all about, you only really need to look into the etymology of its name. In Gaelic, Tigin means "small home" or "cottage," which is the exact feel of this comfy, modernized pub.
Honoring all those traditional Irish values, Tigin features a wide variety of international and local beers, as well as a huge whiskey menu. After a long work day, there's no better place to unwind.
Nosh: Their traditional Irish breakfast includes two eggs, sausages, rashers, black and white pudding, mushrooms, tomatoes, and Guinness cheddar bread.
There's Nothing Sadder Than an Empty Stomach…
Why in the world would you ever let yourself go hungry when downtown St. Louis, Missouri, is teeming with so much delectable food? Don't torture yourself with an empty stomach. Instead, hit up one of these three excellent restaurants. You won't go home hungry!