If you have a hankering for a fresh-from-the-oven piece of pizza, you'll want to grab a slice at these top pizzerias in St. Louis, MO. Each authentic pizzeria detailed on this list blends hand-rolled dough with an assortment of fresh, colorful ingredients. Whether you prefer deep dish or thin crust, meat lovers or veggie, every pie churned out at these restaurants is expertly crafted, and always delicious!
Guido's Pizzeria & Tapas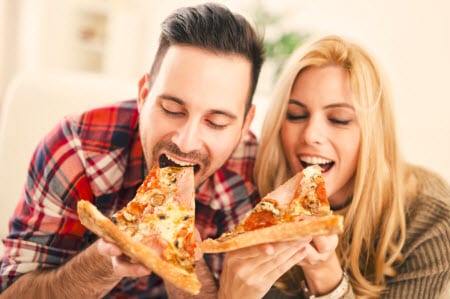 The lovely aroma of rich Italian food emanates from the kitchen at Guido's Pizzeria & Tapas, and fills the entire building with the scent of sizzling pizza. The specialty pies here are remarkably flavorful, with house favorites like the Chicken Alfredo, Guido's Deluxe, and the Veggie. Every ingredient, from the broccoli, jalapenos, and mushrooms, to the sausage and chorizo, is strikingly fresh.
Pizza isn't the only attraction, however. Their Italian menu extends into savory paninis like the Charbroiled Chicken, and hearty pastas like the Cannelloni, or the Linguine with Clams. The family atmosphere of this pizzeria is charming and accommodating. To become a part of the Guido's family, follow their Facebook page today!
Katie's Pizza and Pasta
All it takes is a glance at a few photos of the entrees produced at Katie's Pizza and Pasta to start drooling. Every dish is appetizing, and prepared with the quality of a five-star restaurant.
The hand-crafted pies at this establishment are eye-catchingly inventive. You can, for instance, go with the Pear pizza, which features evoo, pear, prosciutto, and fontina. Another classic is the Truffle, which comes topped with roasted garlic, taleggio, Ozark mushrooms, and shaved truffles. Each pie served seems to have a couple striking toppings, from lobster to roasted butternut squash, and much more.
You can see photos and read customer reviews by visiting Katie's Pizza and Pasta Facebook page now!
Pizza Head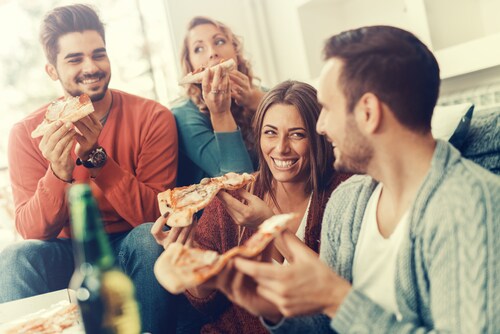 Pizza Head is a modernized pizzeria brimming with character, contemporary appeal, and of course, some unforgettable pizza. Their condensed menu has allowed them to excel at crafting a couple of different recipes that are now considered local treasures.
Gorge on their devilishly good, and ironic, Vegan Pepperoni pie. You can also put together your own pie with ingredients ranging from garlic, pineapple, and onion, to artichoke, and straight-from-the-garden green peppers. It's a good idea to venture onto their Facebook page to learn more about this millennial pizzeria. Here, you'll be updated on events, menu specials, and much more.
Come and Enjoy Cheesy Goodness at These Top Pizzerias in St. Louis MO
The joy of pizza is hard to resist. So, give into your temptation and try a slice at these renowned pizzerias today!