Treating your significant other to a romantic meal is the most popular way to celebrate Valentine's Day for a reason: You're guaranteed to have a great time together when there's spectacular food on the table. Pick up a bouquet of flowers on the way to pick up your date and you're golden.
Here's our picks of the top restaurants for Valentine's Day dinner in St. Louis, MO.

6671 Chippewa Street, St. Louis
This restaurant offers a selection of Turkish, Mediterranean, and Lebanese dishes served in a warm, luxurious environment that's rich with the colors and textures of these cultures. Each dish is listed on the menu with its traditional name, with common elements of hummus, feta, olives, peppers, lamb, and other regional favorites.
Don't forget to try the Turkish coffee and baklava for dessert after your meal!
5101 Wilson Avenue, St. Louis
An Italian restaurant is always a classic date-night spot, and Dominic's is just the gourmet restaurant to delight your date. Located in the Hill neighborhood, this restaurant has been named one of the two best Italian restaurants in the country by Condé Nast Traveler. Chef Dominic Galati immigrated to the United States from Sicily in the 1960s and received many awards after opening his restaurant. Enjoy his classic Italian creations together for a truly special evening.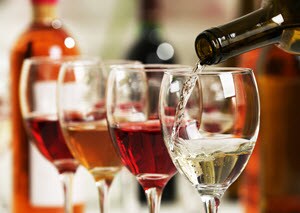 2017 Chouteau Avenue, St. Louis
This rooftop bar and bistro serves "approachable classic French cuisine" inspired by the warm and inviting area of Southern France. Located in Lafayette Square, the restaurant's menu is both creative and classic, using fresh ingredients, many of which are grown in the restaurant's own hydroponic greenhouse. The restaurant has won numerous awards for both its food and wine selections.
Open the menu and you'll find classic dishes such as fried frog legs, smoked tomato bisque, beef bourguignon, and steak & frites plus a variety of fresh interpretations of other French classics.