Celebrate our country's independence once again at Fair St. Louis! The free admission event is produced each year by St. Louisans for St. Louisans and guests to celebrate our independence every Fourth of July. Thousands of people gather for music, activities, and of course, fireworks.
Check out this year's events and entertainment lineup.
136th America's Birthday Parade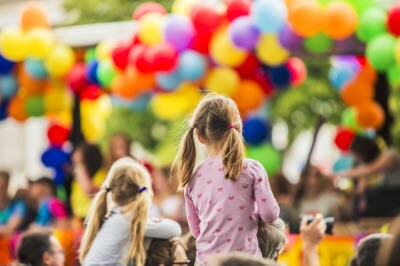 One of the main events every year at Fair St. Louis is the America's Birthday Parade, which takes place on Market Street in downtown St. Louis. With 14 marching bands, 21 meticulously designed floats, and helium-filled balloon characters high in the sky, the parade is always a real blast. It gets underway on July 4th at 9:30 a.m.
If you can't see it in person, catch the action on KMOV, Channel 4. The parade will start at the intersection of 20th and Market and head east on Market St., ending on Market and Broadway. This year's theme is "The U.S. Experience."
Events Schedule
Besides the parade, there are plenty of events covering the three days. Here's a closer look at what you need to know.
When are the events taking place? The Fair covers three days: July 4th, 6th, and 7th. The parade gets underway at 9:30 a.m. on the 4th with the air show at 12:30 p.m. and again at 6:45 p.m. The St. Louis Symphony Orchestra will play at 8:30 p.m., followed immediately by the fireworks.
I heard there are concerts? You would be correct! On July 6th, Andy Grammer takes to the Enterprise Rent-A-Car Stage at 6:30 p.m. Jason Derulo hits the stage at 8:15 p.m., followed by fireworks. There are four concerts on July 7th, including an appearance by country music legend Martina McBride at 8:00 p.m.
Does it cost anything? No. Everything is free, though you can support Fair St. Louis by becoming a VIP.
Other Festivities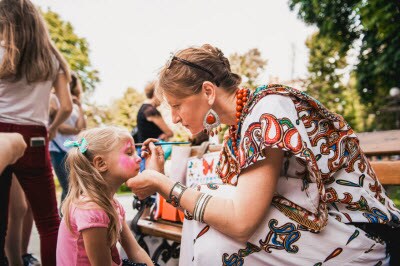 The Fair also includes a culture and arts area, which lets local and regional artisans and vendors sell their products and show off their unique talents. The Fairway is a place for people to relax, shop, and support local artisans.
Don't forget to check out the Family Festival Zone, too, with hands-on activities for the entire family, including caricature drawing, face painting, and jugglers.
We'll See You at the Fair!
Come on out and enjoy Fair St. Louis 2018! A part of the community since 1981, the fair has grown each and every year. It's a festival for St. Louisans by St. Louisans.