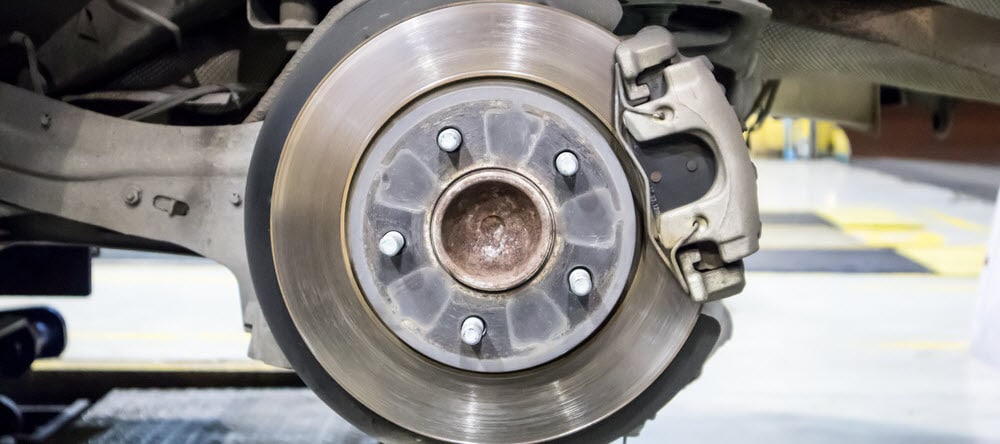 Squeaking brakes can certainly mean a lot of things, and it is important to get to the bottom of any car concern you might have. You may not know what that squeaking brake sound is, and if that's the case it may be time to call upon experienced service center techs for help.
For drivers in St. Louis, Chesterfield and Kirkwood, MO, traveling safely is a top priority. Brakes aren't designed to squeak or squeal when driving, so if you've noticed any noises at all, there may be an issue with your pads or calipers. Learn what brake squeaking might mean, and what to do about the problem.
What's That Sound?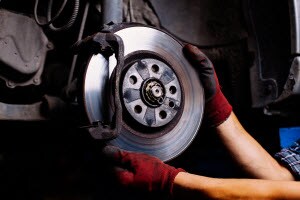 Brakes can be a bit of a different maintenance item to deal with, because it's not as easy as a visual inspection of your tail lights or stopping at the gas station to put more air in the tires. So, what exactly may be the source of these sounds?
Squeaking could be a sign of:
Worn down pads: This is a common cause of squeaky brakes. When the metal wear indicator is exposed on the brake pads, a loud noise will be clearly heard. This lets you know it's time for new brake pads.
Something being loose: The brake system has numerous components. If any single piece comes loose, it can hum or vibrate and cause the system to make noises. A simple part replacement or lubrication from an experienced technician may be just the solution needed.
Weather or road conditions: Rain or humidity may be causing the squeaky sounds. Humidity can cause condensation to build on the rotors. This sound, however, should disappear after driving for a few minutes. Water, dust and sand can also cause squeaking noises, but if it doesn't seem to be going away, bring your vehicle to our service center.
Signs Repair is Necessary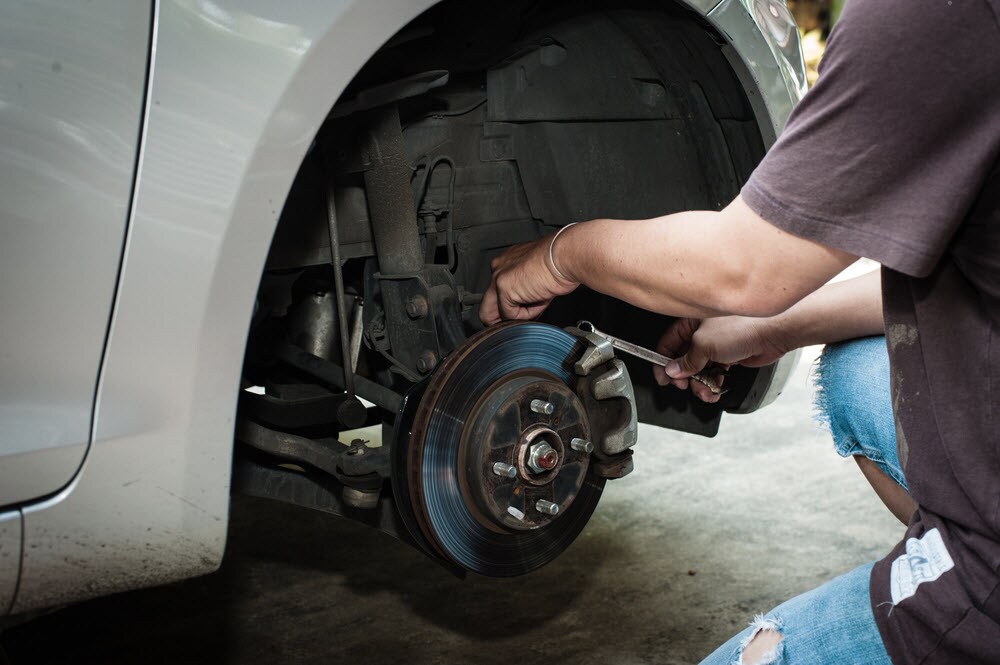 Beyond squealing and making other odd noises, there are some other signs to look for when it comes to wear and tear.
If you've found yourself pressing down on the brake pedal harder each time to get the vehicle to a complete stop, or the pedal itself seems to be resisting your foot, then your brakes may need repair or the brake fluid might need to be changed. If you hit the brakes and the vehicle pulls to a certain side of the road, the pads could be worn down.
The Benefits of Repair
Solving minor issues before they become larger problems is important. When taking care of a minor concern, you can prevent more extensive damage and save on more expensive repairs down the road.
Check your owner's manual or consult with our service technicians to see how often your vehicle needs service. Our experienced professionals work on many Chrysler, Jeep, Dodge and Ram vehicles, but are well-versed with numerous makes and models.
Comprehensive Repair at Glendale Chrysler Jeep Dodge Ram
High-pitched squealing or squeaking sounds can indicate a potential issue with your brake system. If those sounds don't seem to be going away as you drive the roads of St. Louis, Chesterfield and Kirkwood, MO, bring your vehicle to the auto repair specialists at Glendale Chrysler Jeep Dodge Ram.
We look forward to having the opportunity to work on your car. Trust us for all your service and repair needs and schedule service online with our experts today!