A sit-down meal at home always tastes great. If you're looking to let your taste buds run wild, we've found the top three food trucks in the St. Louis, MO, area.
Guerrilla Street Food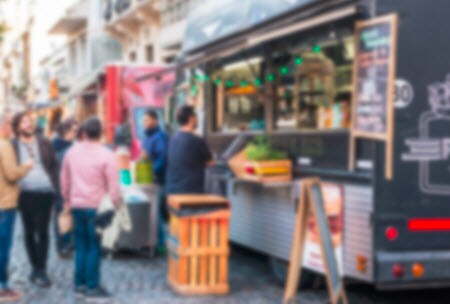 From its unassuming food truck beginnings, Guerrilla Street Food has now expanded to operate two restaurants in the St. Louis area. They never forget their roots or where they came from, and that's the food truck scene. The truck itself was featured on the Food Network program "Diners, Drive-ins, and Dives" with host Guy Fieri back in 2012.
The casual concept focuses on inventive Filipino and Filipino-inspired food. The cuisine includes unique items like lamb sisig, lechon soft tacos, and duck adobo poutine. There are also "old-school" Filipino-inspired favorites like tempeh adobo and pork adobo. They proudly serve over 50,000 St. Louisans each year.
Want the truck at your next private event? Request service and bring any party or event to life!
Russo's Trucktoria
This truck takes the best authentic Italian food that Russo's Catering has to offer and brings it to new locations across the region. Signature entrees include the Trucktoria chop salad, lemon herb chicken spiedini and BLT rigatoni pasta, exciting twists on old classics.
To spice up any occasion, bring the truck to your next event. Serve up dinner, a late-night breakfast, late night snack, or enjoy the coffee and dessert bar. The menu can be customized to include special requests if needed, and they'll work with you to create a meal nobody will forget.
Click here to see where the food truck is heading next and to learn more about upcoming Russo's events!
Steak Louie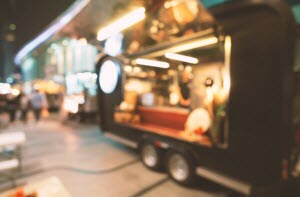 The brainchild of Chef Paul Listenberger, Steak Louie is the place to go for a unique and memorable sandwich. Chef Paul has brought St. Louis flavors into the ordinary cheesesteak. With choice cuts of chicken and grass-fed beef, local hoagie rolls, spices, and sauces, it's an unforgettable River City experience.
Select your favorite cheese and toppings to customize any sandwich on the menu. Don't forget to add on a side, whether it's the fresh-cut fries or Fabulous Louie fries dusted with a special seasoning, and drizzled with melted cheese and black angus beef strip loin.
If you're hosting an event, the catering menu can make any guest happy, with a wide range of choices available. Personalize the menu for your next event!
Fantastic Food Trucks
If you're in the St. Louis area, there's no doubting it: You have access to some fantastic food trucks. Check out all three of these trucks for a delicious meal any time!