Making the proper decision when car shopping is often intimidating, but our team at Glendale Chrysler Jeep Dodge Ram will help make your selection simpler with the help of our car or truck comparisons.
Check out our inventory of Dodge, Chrysler, Jeep and Ram models today. 
We created these car comparisons to simplify the vehicle buying process for all customers in St. Louis, Chesterfield, Kirkwood, and Missouri. By giving side-by-side details associated with every model, drivers can easily analyze the material quickly. This allows you to select which automobile is best for you.
Dodge Charger vs. Ford Mustang
Dodge Journey vs. Dodge Durango
Jeep Cherokee vs. Grand Cherokee
Jeep Cherokee vs Jeep Wrangler
Jeep Grand Cherokee vs. Ford Explorer
Jeep Wrangler vs Jeep Wrangler Unlimited
Jeep Wrangler Unlimited vs. Toyota 4Runner
Ram 1500 vs. Chevy Silverado 1500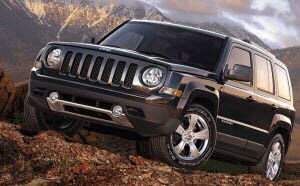 Here are some of the topics that are covered in our car comparisons:
Which vehicle has the best horsepower?
Which vehicle offers the better entertainment capabilities?
Exactly what standard equipment comes with each vehicle?
Precisely how did each vehicle do in safety tests?
How Glendale Car Comparisons Will Help You
Because there are many choices, it's critical to look into the facts and critiques of the vehicles that interest you. Glendale Chrysler Jeep Dodge Ram helps make the research process quicker by giving step-by-step comparisons for the cars we sell.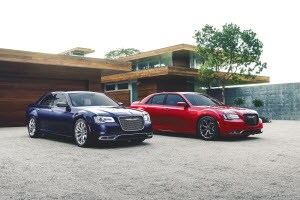 Rather than searching the internet for specifications on each vehicle, you'll discover all the comparable information in one area. These tools can substantially decrease the time spent searching on the internet so you can spend more time cruising down the highway in a brand-new car or truck.
Not only does this site offer reviews among various types, but we even show the differences between several model years of the same car or truck. This helps you decide if a new or pre-owned car is right for you.
Moreover, we make certain that the important points available inside our comparisons are correct. So, you'll have no question that you'll be choosing the vehicle that'll fit the bill.
Drive Home in a New Vehicle!
Read any of our car comparisons to find out more about how these vehicles match up against their major competitors. Just click on any of the links on this page to get going!
In addition, if you'd like to drive home in a new car or truck, head over to Glendale Chrysler Jeep Dodge Ram near St. Louis, Chesterfield, Kirkwood, and Missouri, or schedule a test drive online today!