Before you can even pick out your next vehicle, you have to ask yourself: which route do you intend to go with financing?
On one hand, St. Louis, Chesterfield, Kirkwood, and Missouri drivers can do things the old-fashioned way and buy outright. But you'll also have a more temporary option in leasing.
Check out this list of pros and cons by the Glendale Chrysler Jeep Dodge Ram team to come to the most informed decision possible.
Download our FREE Leasing vs Buying Guide eBook to help you decide which option is better for you!
Lease vs. Buy: What's the Difference?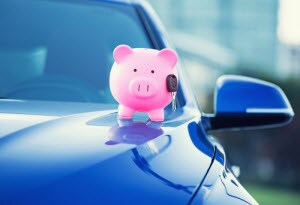 The substantial difference between these two options comes down to ownership. When you buy, the car is all yours. And when you lease…well, it's almost like you're renting the car for a couple years.
For this reason, payments are going to be radically different. With a purchase, you're paying the full MSRP of a car. with the lease, you're just paying off the depreciation it accrues during the time you have it.
The Pros & Cons of Leasing vs. Buying
Between these two options, you'll find plenty of substantial benefits on each side, as well as a few drawbacks. Which you choose depends entirely on your lifestyle.
Leasing Pros
Payments are lower. It's only the cost of depreciation, remember? Plus, you'll likely pay little or no down payment and sales tax. In the short-term, that's a fair amount of money you'll save.
Your car will always be new. By the time the vehicle starts to get old, it'll likely be time to trade up to the next lease, which means you'll always be driving the latest and the greatest.
The factory warranty should coincide with your lease term. With the extra coverage, you'll always have peace of mind.
Leasing Cons
You're allowed only limited miles and wear. There's a cap on both these things in your contract, and if you break it, you'll be penalized.
You don't actually own the car. Since you don't, you can't modify it at your will.
The payments never end. When you lease endlessly, you're bound to always have a payment. That might get old after a while.
Buying Pros
The car is all yours. So, do with it as you wish! Run up the miles and add upgrades if you'd like.
Eventually, the payments will stop. It might take a while, but they have to end at some point. Ehen they do, that's one less bill to worry about.
Sell when you're ready. Or trade in, whichever works for you. Either way, you're free to profit, since you own the vehicle.
Buying Cons
Prices are higher up front. You'll have a large down payment, sales tax, and then higher monthly payments.
Your car is going to get old. And there's nothing you can do about it. At some point, features and tech are going to seem a bit outmoded.
The warranty will run out eventually. And when it does, those repairs are all on you. This, too, can add to the overall costs.
Need More Help Deciding between Leasing vs. Buying?
Even with all these pros and cons laid out before you, St. Louis, Chesterfield, Kirkwood, and Missouri drivers may still need a bit of help choosing the right financing option. If that's the case, then come visit our finance team at Glendale Chrysler Jeep Dodge Ram. They're more than happy to help you decide! Start your search for a new car by browsing our entire inventory online.