When it comes to midsize, medium-duty pickup trucks, the RAM 2500 is hard to beat. Not only is it among the best-looking pickup trucks on the roads of St. Louis, Chesterfield, and Kirkwood, it knows how to present a comfortable, bordering on luxurious, ride. Its engine lineup also puts out some of the best power on the block.
Speaking of power, if there's one thing that's vital to the functionality of a pickup truck, it's towing capacity. The good news on that front is that the 2018 model of 2500 provides best-in-class towing! Learn about the 2018 RAM 2500 towing capacity, the factors that go into it, and where you can see one for yourself!
2018 RAM 2500 Towing Capacity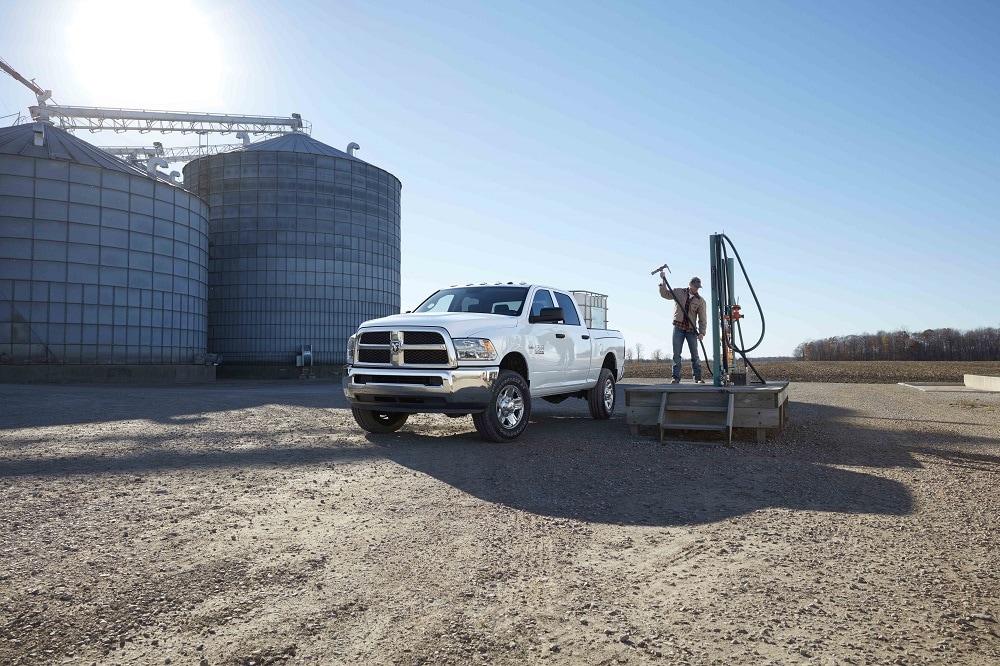 The first thing to understand is that when people talk about the maximum towing capacity of a vehicle, they're speaking of the vehicle being properly equipped and having the biggest engine in the lineup. For the RAM 2500, this means the 6.7L Cummins® Turbo Diesel I6. The Turbo Diesel engine puts out a whopping 370 horsepower with an equally whopping 800 lb-ft of torque. This delivers a maximum towing capacity of 17,980 pounds and a cargo payload of 3,160 pounds!
Other engines in the lineup include a base 5.7-liter HEMI® V8 which is anything but basic, and a 6.4-liter HEMI® V8. Let's see what each of these offers.
5.7-Liter HEMI® V8
The base HEMI® engine offers variable valve timing for great efficiency and excellent power. It puts out 383 horsepower with 400 lb-ft of torque, and for many people it will get the job done. It offers a maximum cargo payload of 3,060 pounds and a maximum towing capacity of 13,890 pounds.
6.4-Liter HEMI® V8
The second engine in the lineup is one that offers best-in-class performance for its level. It delivers an awesome 410 horsepower and 429 lb-ft of torque. No other non-diesel engine in the class offers this level of performance. It also delivers best-in-class gasoline engine towing capacity at 16,320 pounds, as well as a cargo payload of 3,990 pounds.
Cargo Capacity vs Towing Capacity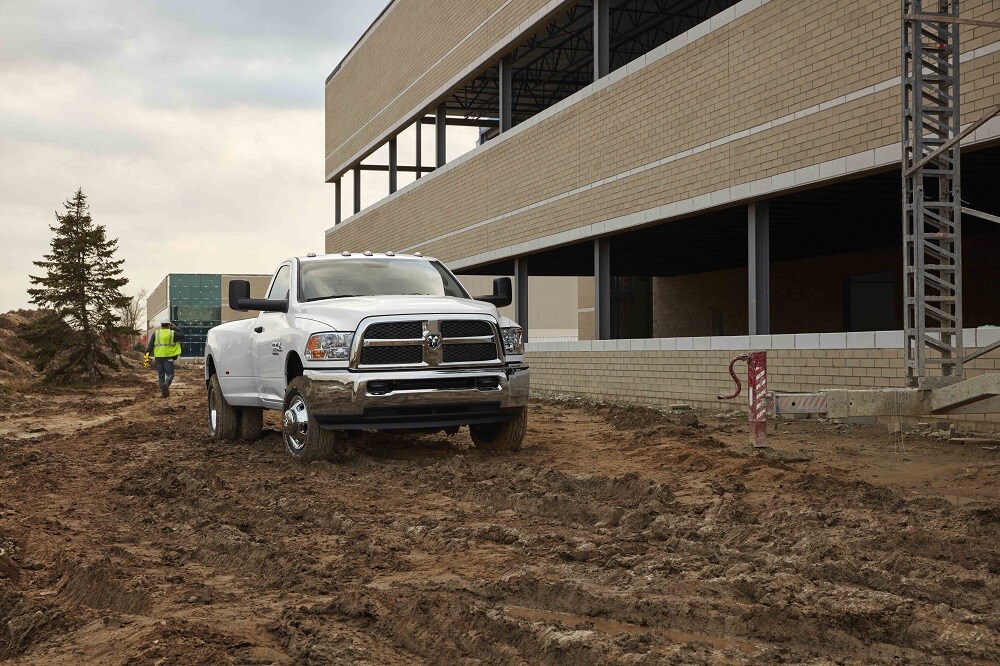 Careful readers will notice that the Cummins® Turbo has a massive towing capacity, but the HEMI® V8 offers superior cargo capacity. Many will be curious as to what the difference is between these two numbers. The answer is deceptively simple. Towing capacity refers to the amount of weight a truck can pull behind it. It's often used to pull trailers, but can be used to drag other cars out of difficult situations (like mud and muck), to pull a flatbed, or to actually tow a car that's broken down.
Cargo capacity, also sometimes called hauling capacity or payload capacity, refers to the amount of weight you can put inside the truck. Because of the way the engines work, if loading your truck with furniture, gear, cargo, and passengers is your jam, you'll want the HEMI® V8; if you want the best in towing, go for the Cummins® Turbo Diesel.
See the RAM 2500 at Glendale Chrysler Jeep Dodge Ram
If you're in the areas of Chesterfield, Kirkwood, or St. Louis, you can check out the 2018 RAM 2500 towing capacity for yourself. Just stop into Glendale Chrysler Jeep Dodge Ram and have all your questions answered today!