If you spend a lot of time hauling around passengers in the St. Louis, Chesterfield, Kirkwood, and Missouri areas, it might be time to upgrade to a minivan. In fact, these vehicles offer many new and exciting features.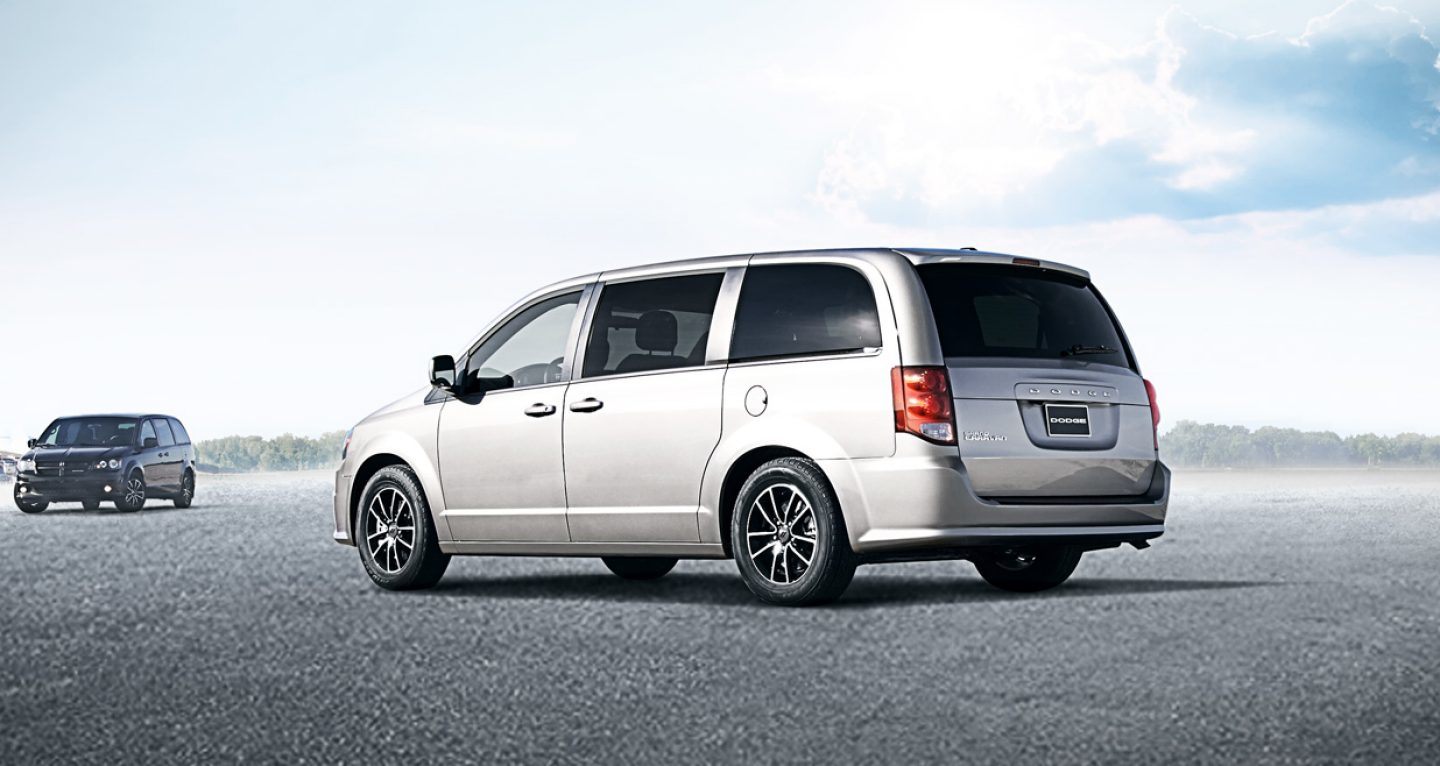 If you're looking for a high-quality van, then the new 2018 Dodge Grand Caravan is an incredible choice. With loads of accessories, and reliability you can count on, this minivan will revolutionize your driving experience.
Learn more about the 2018 Dodge Grand Caravan in this review by our team at Glendale Chrysler Jeep Dodge Ram, and discover if this minivan is right for you.
Interior
The most important part of any minivan is interior space, and the Grand Caravan has plenty. There's enough space for up to seven passengers to sit comfortably, whether they're children or adults. You have plenty of room up front, as well, with 39.8 inches of headroom and 40.7 inches of legroom.
If you need a minivan for cargo purposes, the Grand Caravan can help in that regard, too. The seats can easily be folded down with the Grand Caravan's Super Stow 'n Go® system to allow for a flat cargo area with up to 143.8 cubic feet of space.
Technology
The interior isn't just large, however. It's also packed with some of the latest automotive technology on the market. You'll have access to an advanced infotainment system, no matter which trim level you opt for. Navigation is optional, but you'll have access to SiriusXM® Satellite Radio, a 6.5-inch touchscreen, and a great view of what's behind you with a backup camera.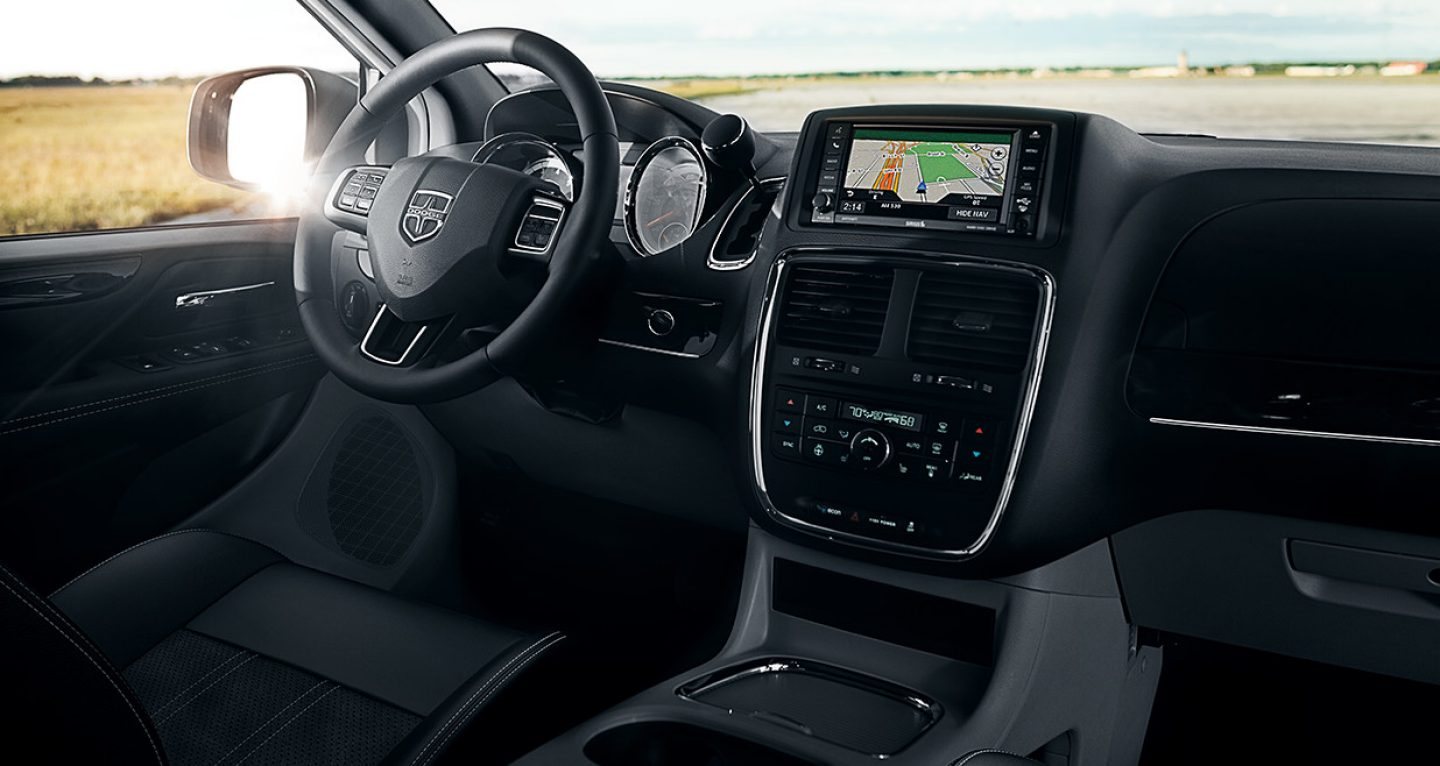 Your passengers aren't left out when it comes to entertainment. In fact, with the Grand Caravan's versatile connectivity, your vehicle can have many of the attractions normally only found at home. You can connect numerous types of gaming systems or music players to the rear entertainment system, and it even comes with a DVD player, so they can enjoy movies during longer trips.
Safety
When you're behind the wheel of a vehicle like the Grand Caravan, your top priority should be keeping yourself and your passengers safe. Fortunately, there are numerous driver-assistance features in the Grand Caravan that'll help you maintain control. All-Speed Traction Control, for one, can automatically provide brake pressure and reduce engine power to the slipping wheel to keep things under control. There are also seven advanced airbags that come standard and all work together to help keep every single passenger safe.
Not sure if you want to lease or buy the new Grand Caravan? Download our FREE Leasing vs. Buying Guide eBook to help make the decision easier!
Test Drive the 2018 Dodge Grand Caravan
If you want to see everything the 2018 Dodge Grand Caravan has to offer, then you need to experience it for yourself. The best place in the St. Louis, Chesterfield, Kirkwood, and Missouri area to do that is Glendale Chrysler Jeep Dodge Ram. Here, you'll be met with a dedicated team who's happy to show off every inch of this exciting minivan to help you determine whether it's right for you.
Make sure to schedule your test drive today!