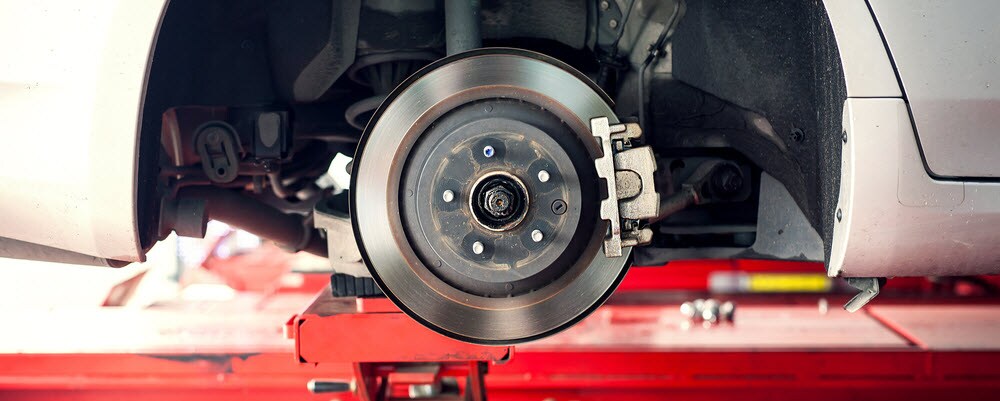 If you recently wondered where you can find brake repair near you, turn to the team at Glendale CDJR in St. Louis. Providing decades of quality service for drivers throughout St. Louis, Chesterfield, and Kirkwood, our modern service center delivers the dependable care you need to stay safe on the road.
Why Should I Schedule Brake Repair near Me?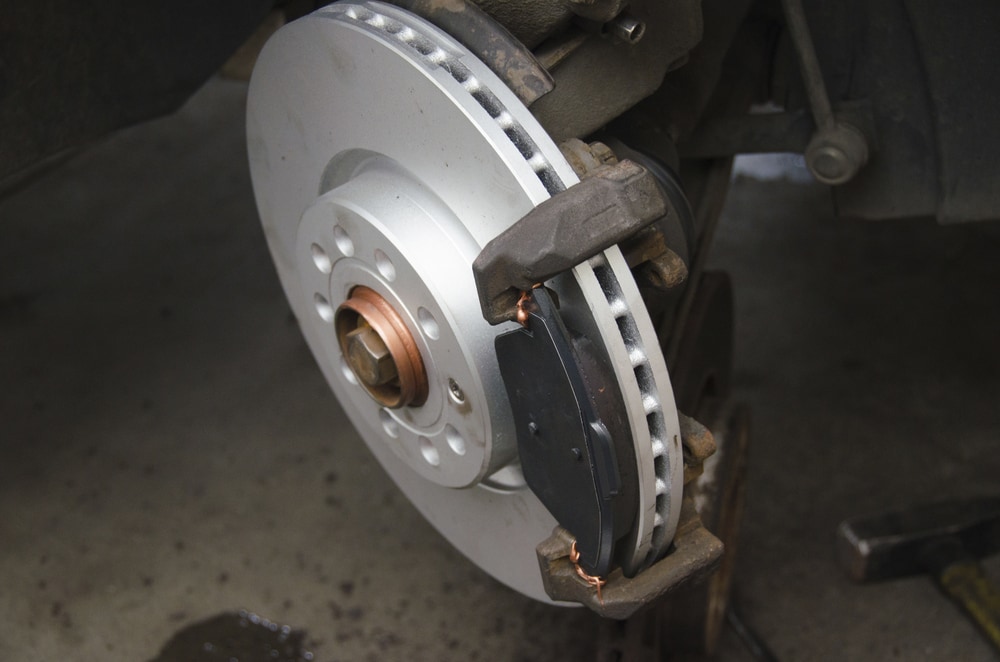 Your vehicle's braking system is one of the most important safety devices in your vehicle. However, because many factors can influence the rate at which brakes become worn, there isn't always a guideline given by vehicle manufacturers for when brake service is required. A good rule to follow is to have your brakes inspected every 5,000-7,000 miles.
You can time a brake inspection to coincide with your routine tire rotations and oil changes.  Factors like local road conditions and your personal driving style play a big part in the overall lifespan of your brakes, but you should plan to have components like brake pads, rotors, and calipers replaced every 40,000-60,000 miles of driving.
Based on a close inspection of your brakes, a skilled automotive technician can provide their professional opinion on how soon your vehicle may need brake repair service or brake component replacement.
Signs You Need Brake Repair
It's important to know the signs of worn-down brakes and to act at the first sign. A few of the most common warnings signs include:
Vibrating Pedal. Warped rotors can cause your vehicle's brake pedal to bounce or vibrate when attempting to slow down or stop. This is most noticeable when attempting to decelerate while traveling at highway speeds.
Fading or Weak Pedal. If you notice your foot almost hitting the floor each time to brake, that's a sign your vehicle is low on brake fluid.
Grinding or Squealing Sounds. Inside your brake pads exists a thin metal strip that will create a high-pitched squeal when exposed. This is your brake pad's way of letting you know it's time for a replacement.
Pulling to One Side. Often a sign that your vehicle's wheels are out of alignment, feeling your vehicle pull to one side might also be caused by your brake pads unevenly wearing down.
Dependable Service and Parts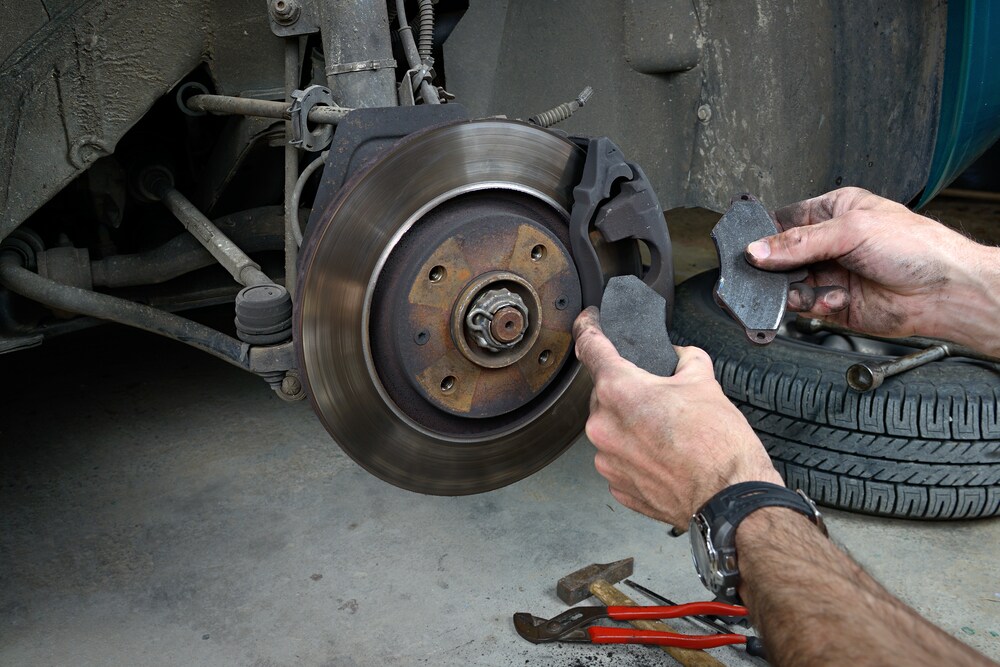 Whether you need a routine inspection or full brake replacement, our team of friendly and highly skilled service professionals can quickly diagnose any issue and get you quickly back on the road.
Using only genuine OEM parts that meet your vehicle's exact specifications, you can feel confident knowing only the best components are being used to keep you and your family safe.
Schedule Brake Repair Today
If you live near St. Louis, Chesterfield, or Kirkwood and need brake repair, stop by Glendale Chrysler Dodge Jeep Ram or go online to schedule an appointment today!