When you need auto repair to keep your vehicle traveling the roads of the St. Louis area, including Chesterfield or Kirkwood, you want the very best service possible. That's where Glendale Chrysler Jeep Dodge Ram comes into the picture. We're the premier dealership in this region of Missouri, with the ability to keep all of your vehicles, no matter what make or model they might be, in top running condition.
If you need the best auto care for your car, truck, or SUV near St. Louis, then call Glendale CJDR for factory parts, routine maintenance, and expert automotive technicians.
Glendale Chrysler Jeep Dodge Ram
For well over 40 years, Glendale CJDR has been serving customers in the St. Louis area with exceptional auto care and service. One of the major reasons we're successful, efficient, and thorough is because we love what we do. Our technicians don't consider keeping your car in shape a job; for them, it's a passion.
Our repair technicians are highly trained and certified to work on the vehicles they service. They work in a high-end service center that has state-of-the-art technology and equipment, and repairs cars with genuine, factory OEM parts. That means you're always getting the most modern service with parts that are designed specifically for your car. You can even order parts online by filling out our simple form!
Keeping You Running on Missouri Roads
At our St. Louis auto repair center, we have only one goal, and that's to keep your Chrysler, Jeep, Dodge, Ram or any other make or model of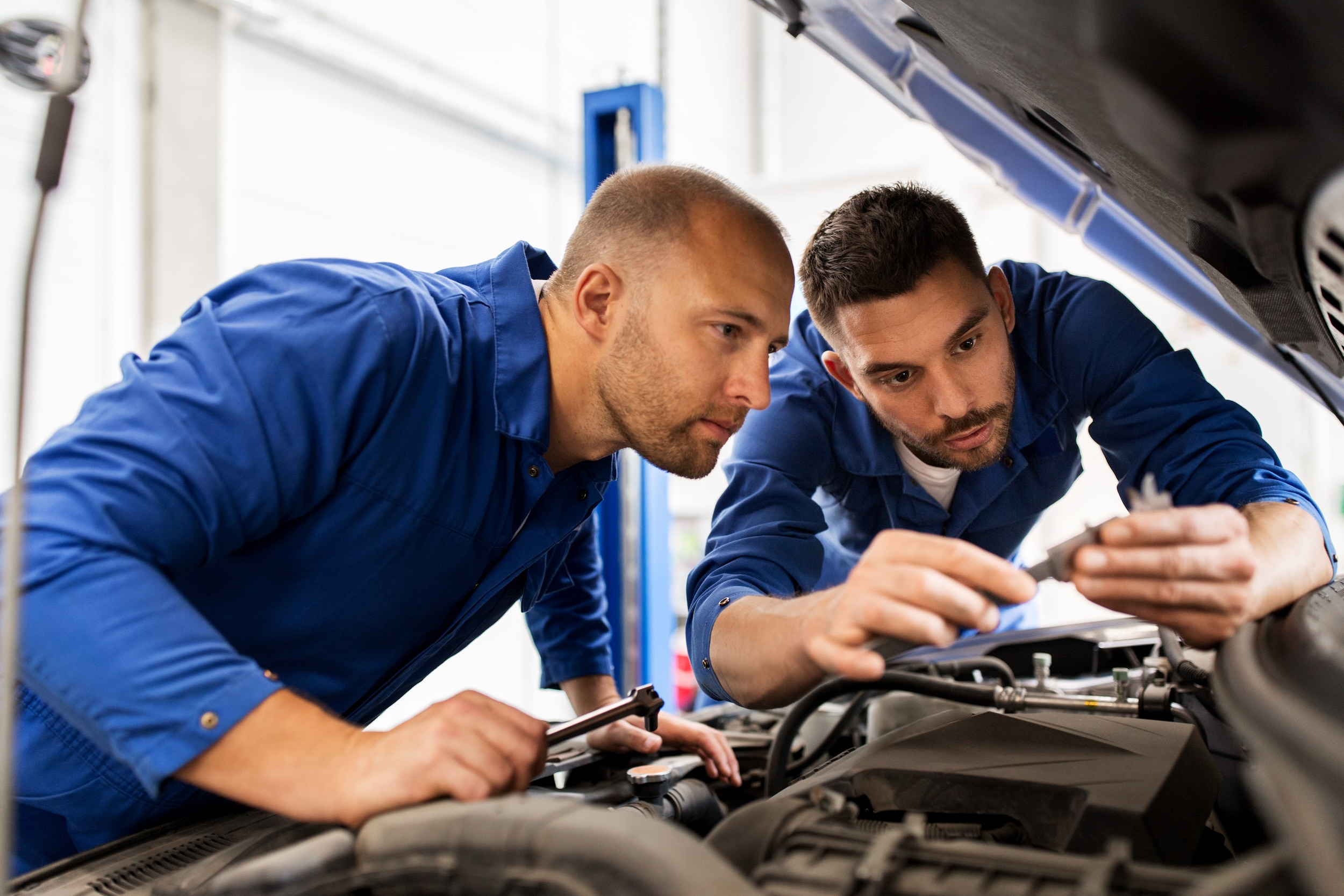 vehicle running in peak condition. It doesn't matter if it's six months old or 16 years old, we're here to take care of any repair needs.
We'll see that even your older, high-mile car runs just like new. After all, we appreciate how important your car is to you. Not only do you count on it to get you to work and around town, it's a valued companion in your travels. We understand that relationship, and we want to help you keep it in place for as long as possible.
St. Louis Auto Repair and Parts Center
Need that perfect part for your vehicle? We've got that covered as well. Our extensive St. Louis auto repair and parts center is here to make sure that everything from batteries and brakes to timing belts and more are all right here.
Search our inventory online and find the perfect parts and accessories for your car, or stop in and talk to one of our service center representatives. At Glendale Chrysler Jeep Dodge Ram, we're dedicated to providing the best possible service, parts, and repairs to our customers in Chesterfield, Kirkwood, and St. Louis. If you need repairs, parts, or accessories for your vehicle, contact us today to talk to one of our customer service specialists!