Nobody looks forward to seeing a light pop up on their dashboard. Not only is it a signal that something's potentially really wrong with your vehicle, it's also almost never intuitive to figure out what it means, if you've never dealt with it before.
You can either spend forever digging through your owner's manual, trying to locate the specific light you see-which could be in any number of places-or you can keep a handy quick reference guide which will show you the most common lights you might encounter. Wouldn't it be great if there was a one-stop dashboard symbol resource where you could find such a list for your make and model of car? You're in luck!
Our Dashboard Guides:
Chrysler Jeep Dodge Ram Dashboard Symbols
At Glendale Chrysler Jeep Dodge Ram, it's our mission to provide our customers in Missouri, and particularly St. Louis, Kirkwood or Chesterfield, with all the resources they need to keep their cars, trucks and sport utility vehicles running strong. Part of that is offering a database of dashboard symbols for all of the vehicles we service.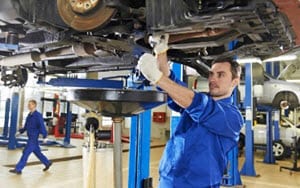 Having such a list in a handy place allows you to quickly note and diagnose any issues that might crop up so you can tell if it's a nuisance or something that makes your car dangerous to drive. Some lights may simply indicate that you need fuel, or that you have a loose gas cap, while others might indicate a real danger to you and others.
Dashboard Symbols Database
Check out our complete list of dashboard indicator lights for Chrysler, Jeep, Dodge and Ram cars, trucks, SUVs and vans. Download the one for your vehicle and print it out so that when something unexpected pops up, you'll know what the issue is right away.
It's possible you may not find the exact make and model of car you own here yet. If so, keep checking back! We're constantly growing our database. You may be able, in the meanwhile, to find a vehicle that's close enough to yours that the symbols are the same. Contact us today to learn more!