As drivers, we all pay close attention to how our vehicles work. From making sure the engine is adequately lubricated with regular oil changes to taking notice of any sounds the brakes make, keeping on top of things ensures a set of wheels with a long lifespan. However, one area many forget about is the almighty tire.
As the one thing keeping your vehicle from the ground, tires also need extra care and maintenance. That's where the service center at Glendale Chrysler Jeep Dodge Ram comes in. With our professional tire service, we can ensure your set of wheels lasts longer and keeps you safer on the roads around the St. Louis, Chesterfield, and Kirkwood, Missouri, areas.
But how do you know when to come in? In this guide, we'll tell you the top warning signs and put an end to your question: Where can I find tire repair near me?
---
5 Common Signs You Need Tire Repair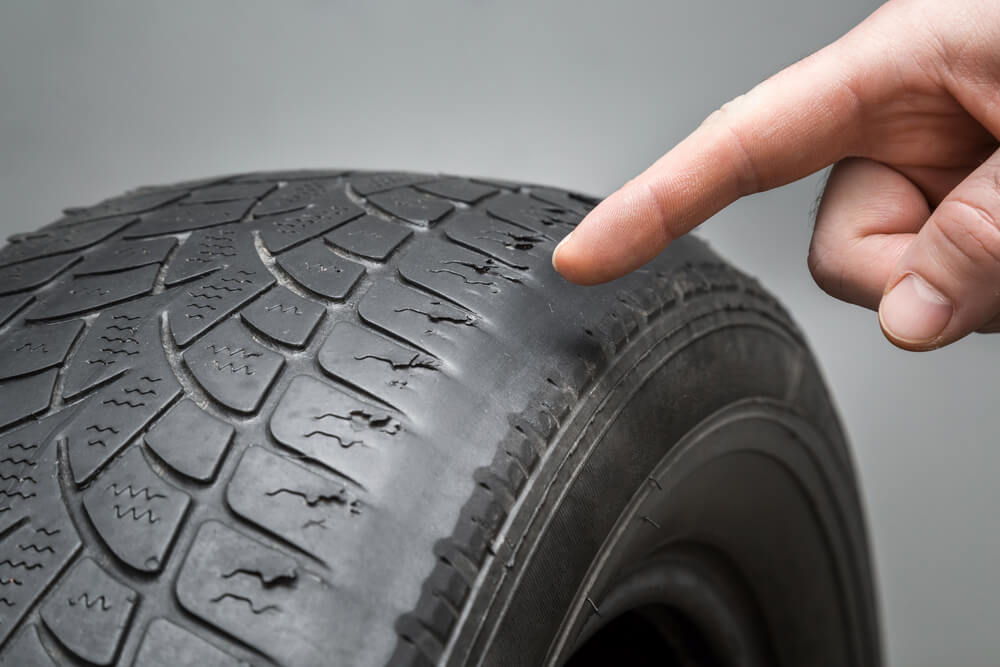 When you're driving, it's crucial to watch for the warning signs of tire damage. If you see any of these symptoms or experience the following problems, schedule your appointment right away to keep your commutes safe.
Tire Warning Light: The easiest way you can tell you require tire service is by looking on your dashboard. If you see a check tire or tire pressure warning light, it's an indication that something isn't exactly right. First, ensure your tires are properly filled with air. If the light remains on, have your tires checked out as soon as possible.
Low Tire Treading: The treads on your tires help keep your vehicle gripped to the ground. Over time, this treading will start to diminish, especially if you off-road frequently. Without treading, your tires will slip even in normal conditions. If your tire treading is low, it's time to head to our service center.
Tire Cracking: Tires can also form cracks as they age or through overuse. Even small cracks can lead to damage and can result in a dangerous blowout. When you see cracks, seek tire repair or replacement services to avoid further issues. 
Uneven Wear: If you haven't gotten your tires rotated in some time, it can cause them to wear unevenly. This can result in poor performance and fuel economy, as well as limit the longevity of your tires. It can also lead to alignment issues. When you see wear, make an appointment for a tire rotation-or, if needed, a new set entirely.
Vibration: Is your car vibrating more than usual, even while on perfectly paved roads? While this might be a warning sign you need tire balancing, it could also be due to a more serious issue, so be sure to have it checked out.

---
Schedule Tire Repair at Glendale Chrysler Jeep Dodge Ram Today!
If you need tire service in the St. Louis, Chesterfield, and Kirkwood, MO, areas, make an appointment with our certified team. They'll be able to diagnose the issue and provide you with the repairs you need. Schedule your visit today to ensure your drives are safe and efficient.