The 2019 Jeep Cherokee is a capable, versatile SUV with a lot of appeal for different drivers. Before you decide whether it's the right vehicle for you, however, you'll need to be sure it has the right performance, space, and dimensions for your needs.

Drivers in St. Louis, Chesterfield, and Kirkwood, MO, can find out all about the 2019 Jeep Cherokee specs with this comprehensive review.
Engine and Performance Specs
The Cherokee comes with several engine options to customize your performance needs. The base engine is a 2.4-liter 4-cylinder that produces 180 horsepower and 171 lb-ft of torque, while the upgraded engine is a 3.2-liter V6 that produces 271 horsepower and 239 lb-ft of torque. The 2019 model adds a new engine option, a 2.0-liter turbo-4 that spins 270 horsepower and 295 lb-ft of torque.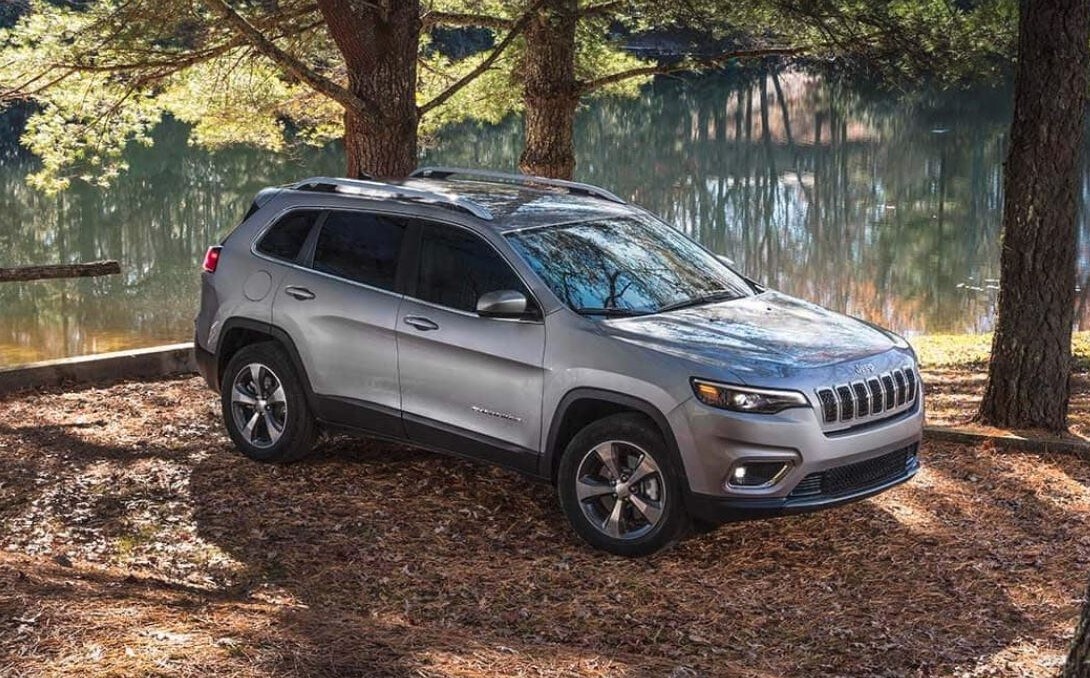 All models mate to a 9-speed automatic transmission with smooth shifts that access the engine's power easily. Front-wheel drive is standard for most models, but three all-wheel drive systems and a dedicated off-road-oriented system are available. Depending on the all-wheel drive system you choose, the Cherokee can tackle severe conditions with specialized Snow, Sand/Mud, and Rock modes.

Properly equipped, the Cherokee can tow up to 4,500 pounds with the V6; 4,000 pounds with the turbo-4; and 2,000 pounds with the 4-cylinder.
Interior Specs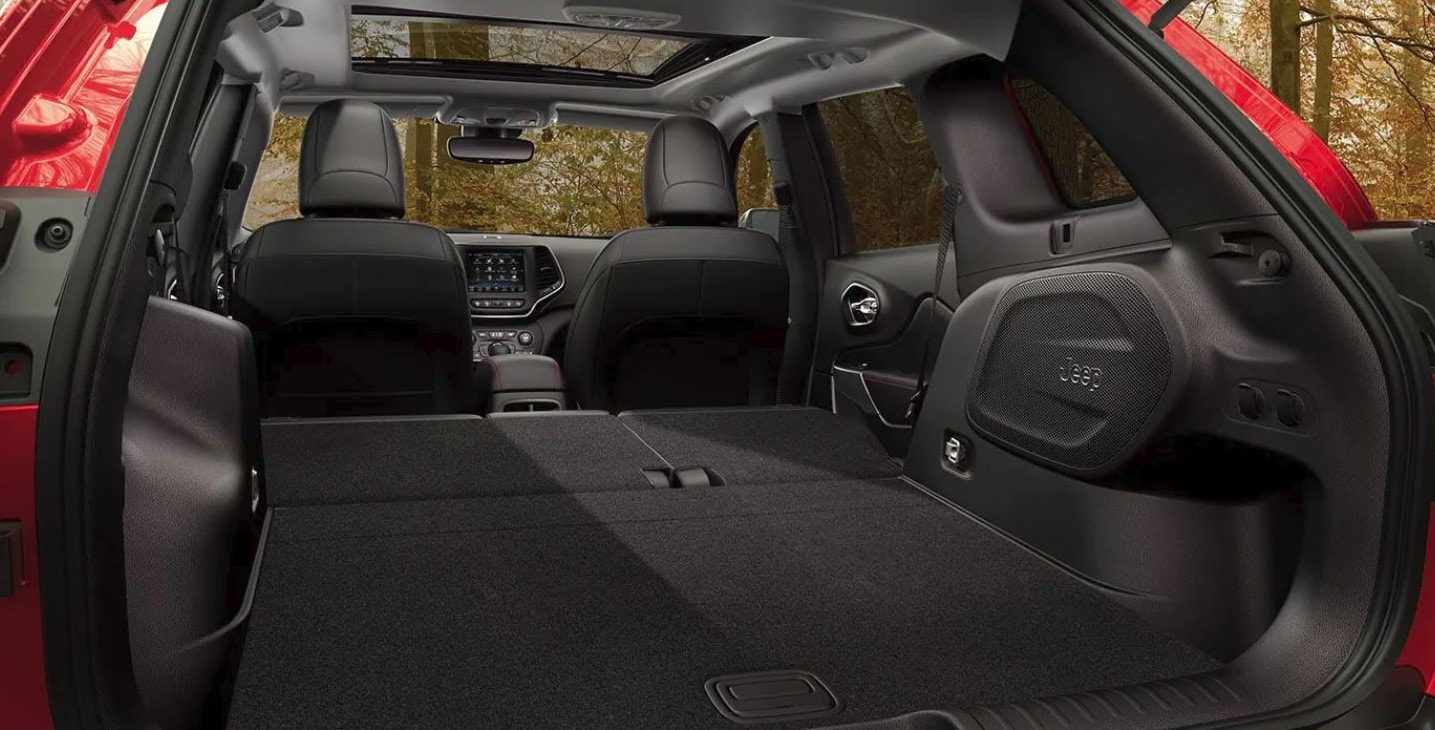 Despite its rugged appeal, the Cherokee boasts a spacious, comfortable interior that's enjoyable for passengers. In the front seats, there's 41.1 inches of front legroom, 39.4 inches of front headroom, 57.6 inches of front shoulder room, and 53.8 inches of front hip room. In the rear seat, passengers have 38.5 inches of headroom, 49.9 inches of hip room, 55.1 inches of shoulder room, and 40.3 inches of legroom.

There's also plenty of room for your gear in the cargo bay. With all the seats upright, the Cherokee offers 24.6 cubic feet of space, which expands to 54.6 cubic feet of maximum cargo capacity.
Exterior Specs
The Cherokee is exceptionally maneuverable for its size, due to its compact dimensions. The overall length is 182 inches, the height is 66.2 inches, and the width is 73.2 inches. The wheelbase is 106.6 inches. It also has a curb weight of 3,953 pounds, ensuring that it's the ideal weight for off-roading and towing, while also being light enough to match the powerful engine.
For off-roading, the Cherokee has impressive angles and ground clearance that help it navigate rough terrain, especially with the trail-ready Trailhawk trim. With this model, the angle of departure is 32.2 degrees, and the approach angle is 29.9 degrees. The breakover angle, which is the maximum angle the Cherokee can drive over the ground or a rock without the undercarriage touching it, is 22.9 degrees. Total ground clearance is 8.7 inches.
Experience the 2019 Jeep Cherokee
With its lively performance, rugged capability, spacious interior, and utility design, the 2019 Jeep Cherokee is the perfect mix of practical daily driving and rugged sport vehicle.
Drivers in St. Louis, Chesterfield, and Kirkwood, MO, can explore all the 2019 Jeep Cherokee specs by visiting Glendale Chrysler Jeep Dodge Ram. Give us a call or drop by to take the Jeep Cherokee for a spin!