Having been a Ram dealer near Kirkwood, Missouri, for over forty years now, the team at Glendale Chrysler Jeep Dodge Ram has spent plenty of time exploring this lovely St. Louis suburb. With its unified community feel and inclusive attitude, we couldn't ask for better neighbors.
A great example of this tight-knit community vibe is in the Kirkwood Farmers' Market. Open since 1976, the market still brings together as many as 300 local businesses. It's a great way to support all your favorite mom-and-pops!
One of the community's major events takes place in Kirkwood Park every September. The Greentree Festival is an environmentally-minded celebration with crafts, vendors, and tons of delectable food.
When you need a reliable vehicle to get to all these events, a brawny Ram truck makes for the perfect choice. At our dealership, we have plenty in stock, waiting to go out for a spin.
Get to Know Our Ram Dealer Near Kirkwood, MO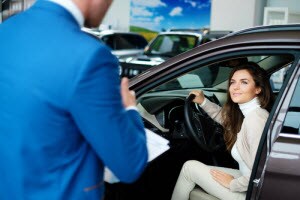 After four decades of service and numerous commendations, including the two-time Midwest Dealer of the Year Award, there's no doubt that Glendale CJDR has repeatedly proven its dedication to Kirkwood, Missouri, and all other surrounding communities.
Nevertheless, if you're new to the area and are wondering what exactly sets us apart, then allow us to explain.
Ram Inventory in Kirkwood, MO
Just from our name alone, you can probably tell that we specialize in many different cars here. However, we treat each individual brand like it is our main focus. Ram, in particular, is a favorite of ours since they have some of the most rugged trucks in the industry.
Whether you're looking for new Ram or used Ram, we've got a Ram to match your taste. As a matter fact, we even have a special customized inventory featuring a number of one-of-a-kind trucks. Get behind the wheel of one of these if you really want to make a statement.
Our selection doesn't just match every taste. It matches every budget, too. If you've had credit challenges in the past, our expert finance team can help you get approved. And who knows-they may be able to direct you to one of our vehicle incentives or deals in the process.
Ram Service by Kirkwood, MO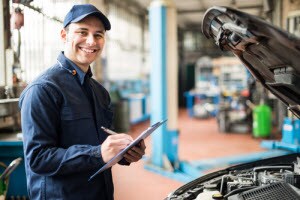 Routine maintenance is a necessity when it comes to keeping your car in excellent shape. However, if you've got a busy schedule, it's hard to relinquish your truck-even for just a little while.
When you're pressed for time, visit our Mopar Express Lane, no appointment necessary. Here, our technicians will perform all the basics: oil changes, tire rotations, air filter replacement, and more.
Of course, when you're in need of a much bigger repair or even a vehicle upgrade, they've got the skills to tackle those jobs, too. Contact them online or over the phone today to schedule your appointment.
We Have a New Ram Waiting for You
With the size of the inventory at our Ram dealer near Kirkwood, Missouri, there's no doubt we have the right vehicle here waiting for you. In fact, you can see for yourself by viewing our inventory online today.
After you've found something that you like, just call or contact our team at Glendale Chrysler Jeep Dodge Ram for more information!