Most dealerships will claim to have outstanding customer service and plenty of shopping resources. This kind of talk just seems to be par for the course. However, one thing many of these dealerships don't have is the accolades to back up their claims.
When St. Louis, Chesterfield, Kirkwood, and Missouri drivers want a dealership supported by other automotive industry leaders, they can always turn to Glendale Chrysler Jeep Dodge Ram.
What Does It Mean to be a CarGurus 2017 Top Rated Dealer?
Have you ever used CarGurus before? It hasn't been around nearly as long as some other automotive websites, but in recent years, it's become one of the most popular. This is because CarGurus strives to make buying and selling cars as easy as possible.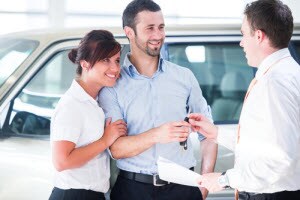 For them, a good vehicle shopping experience is all about transparency. You need the data and information readily available to you-without bias.
On their website, you'll have easy-to-use vehicle research tools, car values, and free vehicle listing tools just for your area. With this, you can also find the best deals on new and used cars around your town.
CarGurus take such pride in their transparent shopping process that they seek to reward dealerships that uphold the same principles. Having won the 2017 Top Rated Dealer award, our dealership most certainly does.
This commendation is a testament to our exceptional customer service and to the level of trust we maintain with our customers. If there's one thing our shopping experience always is, it's honest.
The Customer Always Comes First
In addition to winning the CarGurus 2017 Top Rated Dealer award, our dealership has also earned a Customer First Award for Excellence from FIAT Chrysler Automobiles. They, too, have taken notice of our steadfast dedication to our customers.
The truth is, we're not doing any of this for the awards. Our entire team has a serious love for cars and the car-buying experience, and our only aim is to make it as easy and enjoyable for you as possible.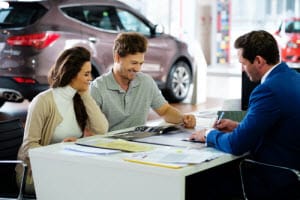 Over the years, we've gone out of our way to ensure that each customer enjoys a shopping experience that is tailored to their needs. This is achieved through the collaborative effort of our wonderful staff.
From sales representatives that will direct you to the best car for your lifestyle, to financiers who will work around your budget and credit history to get you approved, we're all about finding the best solution possible.
Afterwards, when you find your new car in need of routine maintenance or even a repair or two, you can always come back to our service center. Our technicians will keep the job as quick and thorough as they can.
Visit Our CarGurus 2017 Top Rated Dealer Today
If the time has come to start shopping for your next car, why not do it with a dealership that will keep things transparent and easygoing?
As a CarGurus 2017 Top Rated Dealer, Glendale Chrysler Jeep Dodge Ram is more than happy to help all St. Louis, Chesterfield, Kirkwood, and Missouri drivers. Come visit us soon or contact us for more information!