Chesterfield is unique city, offering up the convenience of a metropolitan area while featuring vast open landscapes. Whether you want to stop in to Sachs Butterfly House, Central Park, or the Chesterfield Mall, there's certainly a lot to do and see in this great city. However, getting around can be tricky if you don't have a set of wheels to call your own. Luckily, you can find a great vehicle at a Chrysler dealer near Chesterfield at Glendale Chrysler Dodge Jeep Ram.
Car Browsing Convenience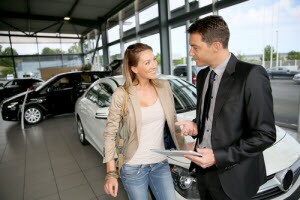 Even though we're a Chrysler dealer near Chesterfield, you don't have to start heading west on I-64 just to see what kind of vehicles we have in stock. Simply turn on your computer, visit our website, and start browsing for your next car. From your own home, you'll be able to check out models like the Chrysler 200, the Chrysler 300, or the spacious and family-friendly Chrysler Pacifica.
Even though it's convenient to browse our Chrysler inventory from your computer, we don't expect you to spend countless hours on our website. That's why we have our search filters. You can browse by year, model, body style, price, and even fuel economy. Using the factors that are most important to you, you'll be able to save so much time finding your next car.
Friendly & Helpful Staff
One of the most important things to look for when seeking out a Chrysler dealer near Chesterfield is great customer service. At Glendale Chrysler Dodge Jeep Ram, we aim high at providing a fun and inviting atmosphere where our guests can relax and enjoy themselves while browsing our showroom and lot to find their next car. When you arrive at our dealership, a member of our team will greet you and show you around. They'll get to know you and your preferences so they can make recommendations for you to consider.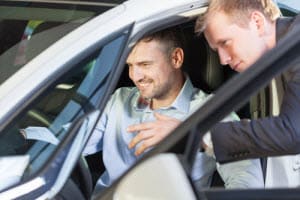 After you've had a chance to browse a few of our models, you'll find one that interests you. Ask us and we'll put you right in the driver's seat so you can take it out and get a feel for it. While you're on your test drive, you'll learn a great deal about the vehicle in terms of its handling, comfort, and even its features. When you pull back into our dealership and put the vehicle in park, you'll know if you've just driven your next car.
Automotive Service & Maintenance
We want you to know that we're more than just a Chrysler dealer near Chesterfield. We're actually your resource for automotive service and maintenance. Whether you're coming in for routine maintenance or you need a complex repair performed, our state-of-the-art Service Center is here for you. Our technicians, using their extensive knowledge and sophisticated equipment, will help ensure that your vehicle performs at its best for many years and miles.
At Glendale Chrysler Dodge Jeep Ram, we're always happy to see drivers from Chesterfield at our dealership. Contact us today!