With both I-70 and I-64 running directly through town, it's almost guaranteed that you'll be doing a fair amount of commuting here in O'Fallon. However, that's only because there's so much fun to be had in this town.
There's a good reason why O'Fallon has been named one of the Best 100 Places to Live by Money Magazine. Between all the excellent restaurants, such as The Brass Rail and McGurk's Publick House, along with its beautiful parks, your plate should be full.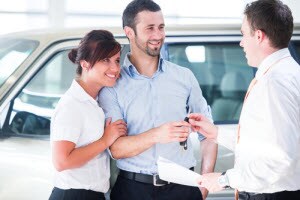 Lovers of the great outdoors will be especially at home here. Beautiful parks like Fort Zumwalt Park and Vantage Park make tranquil spots for a picnic, hike, or a bit of fishing.
To get there, however, you're going to need a capable car. Our Chrysler Jeep Dodge Ram dealer near O'Fallon, MO, has just what you need. Visit Glendale Chrysler Jeep Dodge Ram to see for yourself.
Chrysler Jeep Dodge Ram Dealer near O'Fallon MO: About Us
When you start shopping for your next car, you're going to need plenty of options. After all, this is a major decision-the more vehicles you have laid out before you, the easier it will be to find the perfect ride.
At our Chrysler Jeep Dodge Ram dealer near O'Fallon, MO, this is exactly what you'll find. Our inventory is huge, and it features all your favorite new and used models. Not only that, but it includes some of the best prices around too!
Of course, if you're on a budget, you may want to save a few extra dollars. The easiest way to do so is by checking out our specials and incentives page. Take a look before your next visit, and you may be able to snag some great savings.
Outstanding Customer Service
Nothing makes us happier than knowing we've truly helped our customers. We don't just mean that we've paired them with a good car. We like to know their automotive experience was fun, fast, and easy-something that makes them eager to do it again in the future.
We like to think that between our sales representatives, finance experts, and service technicians, we manage to deliver this sort of top-notch assistance. Our customers seem to agree. Head over to our customer reviews page to see for yourself.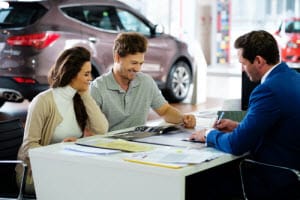 Whether you're visiting in person or just browsing our website from home, we want to lend a helping hand, which is why we offer so many free shopping tools on our website. For example, vehicle reviews and comparisons can aid in your research, while finance tools like the trade-in calculator make buying that much easier.
Your Next Ride is Waiting for You
If the time has come to start shopping, you can rest assured that there's a car waiting for you at our Chrysler Jeep Dodge Ram dealer near O'Fallon, MO. See for yourself by checking out our inventory online today. When you're ready to move forward, just contact the Glendale Chrysler Jeep Dodge Ram team.