Following your vehicle's maintenance schedule is essential for your car's longevity. Waiting too long for your car's maintenance could lead to serious damage in the future and possibly ruin your car. Read the Chrysler Pacifica maintenance schedule and find out when your car is due for a tune-up. These guidelines are based on your car's milestones in mileage and age. However, you should also check your owner's manual and read what the car's manufacturer-specific schedule says regarding maintenance.
Maintenance Intervals and Service
Remember these guidelines are based on your car's mileage and how long you've had the vehicle, whichever comes first. Certain services will be performed at each interval, and this guide will help you know what to expect when the time comes. You can read the full details of the maintenance schedule at Chrysler's website. 
8,000-Mile Interval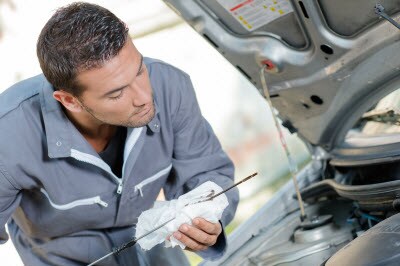 8,000 Miles (6 months): You can use these guidelines or the oil change indicator on your car to change the engine oil, or change it around the 8,000 mile mark. You should change the oil filter too. For every oil change, you should also rotate your tires. If you notice significant wear and tear on your tires beforehand, rotate the tires sooner. Remember to repeat these steps at every 8,000 mile interval.
16,000-Mile Interval
16,000 Miles (12 months): If you drive off-road or your car often gets dusty, you need to inspect the engine air filter and replace it if needed. Replace the air conditioning filter. Inspect the brake linings and exhaust system. Also inspect the front suspension, tie rod ends and boot seals for any signs of damage, especially for cracks or leaks, and replace them if necessary.
24,000-Mile Interval
24,000 Miles (18 months): Inspect both the CV joints and exhaust system. The front and rear axle fluids need to be inspected as well, and replaced if too low or you frequently drive off-road.
32,000-Mile Interval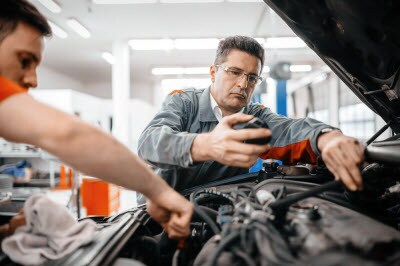 32,000 Miles (24 months): Replace both the engine air cleaner filter and air conditioning filter. For cars with 2.4L engines, you should replace the spark plugs. Once again inspect the front suspension, tie rod ends and boot seals and replace any damaged parts. If your car has four-wheel disc brakes, adjust the parking brake.
40,000-Mile Interval
40,000 Miles (30 months): Remember to change your engine oil and filter and rotate the tires. Reinspect the brakes and brake linings as well
64,000-Mile Interval
64,000 Miles (48 months): Replace the engine cleaner and air conditioning filter again. The ignition cables and spark plugs for 3.7L engines need to be replaced as well. If you tow heavy cargo or use your vehicle for police or taxi purposes, change your automatic transmission fluid and transfer case fluid.
72,000-Mile Interval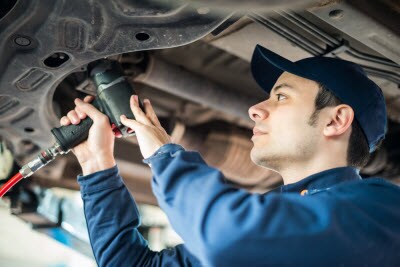 72,000 Miles (54 months): Take another inspection of the CV joints and exhaust system. If your car has sliding doors, inspect them for substantial dirt and use Krytox lube on the door rollers to lessen the noise when the doors open.
80,000-Mile Interval
80,000 Miles (60 months): You should flush and replace the engine coolant at this time. If you wait, do this step by the 104,000 mile mark.
Glendale Chrysler Jeep Dodge Ram Service Center
Chrysler drivers from St. Louis, Chesterfield and Kirkwood, MO, have trusted us for years to take care of their cars. At Glendale Chrysler Jeep Dodge Ram, we realize you lead busy lives, so we will gladly work around your schedule. All our technicians are well-trained and certified and will perform the tasks as well as check for potential problems. 
If you live in St Louis, Chesterfield or Kirkwood, MO, area, call or come by our service center today to schedule service on your Chrysler Pacifica. Our technicians at Glendale Chrysler Jeep Dodge Ram will keep your car in outstanding condition, so you can drive it in peace for years to come.