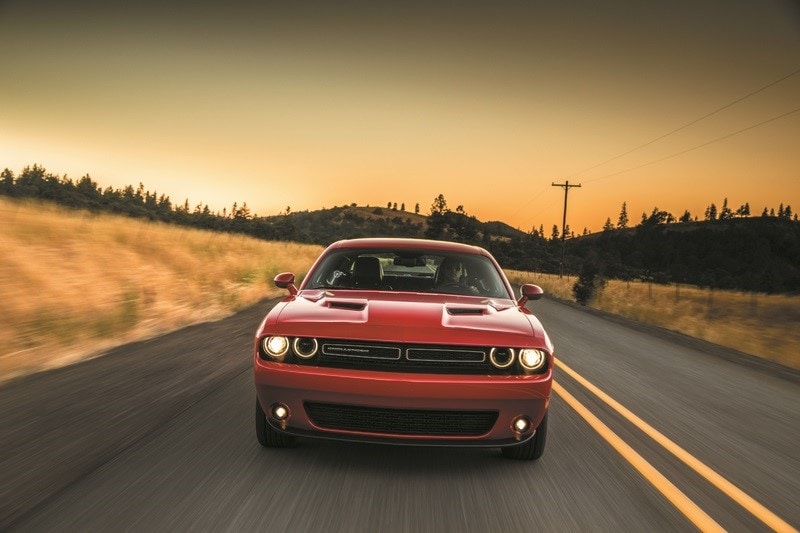 America is known for its love of fast cars. You see them all over St. Louis, Chesterfield, and Kirkwood, Missouri. Hollywood loves to glamorize them, and it's no small wonder why when it comes to the Dodge Challenger: it's one of the best-selling sports cars due to its reliable performance and top speed. Drivers eagerly await its new features and upgrades made with each passing year. With our 2019 Dodge Challenger preview, you can learn more about its features and be introduced to the all-new SRT Hellcat Redeye.
Performance
The Challenger is the very definition of a muscle car. The base V6 engine gives you 305 horsepower and is equipped with an 8-speed automatic transmission. The R/T and higher trims come with the more powerful V8 engines, and a standard 6-speed manual transmission (although automatic is optional). The 2019 SRT Hellcat now has a dual-snorkel hood that controls the airflow into its engine and boosts the power from 707 horsepower to 717 horsepower. 
Another change Dodge made was making all-wheel drive available in the base SXT trim. Rear-wheel drive is standard on most trims, making for a comfortable ride.
About the Dodge Challenger Hellcat Redeye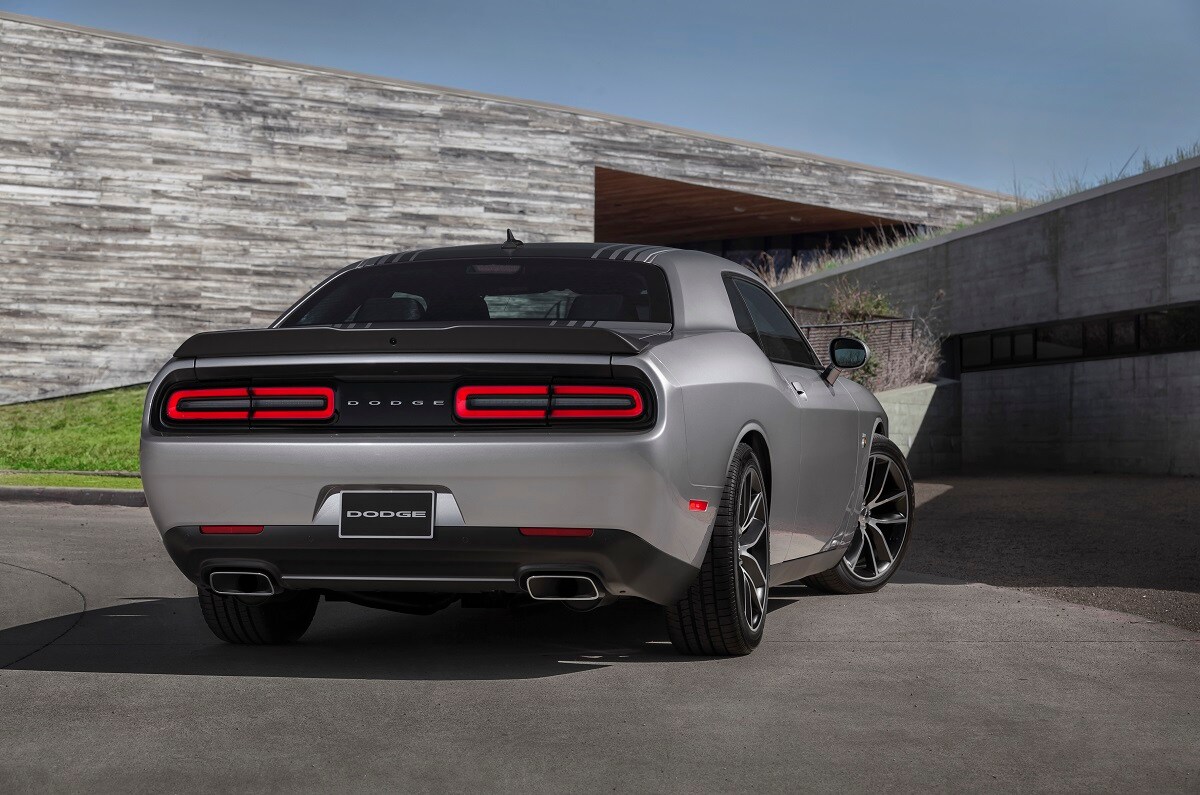 For 2019, Dodge removed the Hellcat Demon trim and replaced it will the new Hellcat Redeye. The Redeye is just as powerful as the Demon and is, in fact, even faster. Its 6.2L supercharged HEMI® V8 engine produces 797 horsepower and 707 lb-ft of torque. Even more impressive is the fact that the car can go from 0-60 MPH in 3.4 seconds and reach a top speed of 204 MPH. If you want the ultimate fast car, consider the Hellcat Redeye.
2019 Dodge Challenger Interior and Cargo Space
The Challenger has more interior room than most of its rivals. Since it seats three people in the back and delivers sufficient legroom in both the front and back, passengers may feel like they are riding in a sedan instead of a sports car. 
The Dodge offers better than average cargo space for its class. The trunk has 16.2 cubic feet of space, which can hold groceries or several pieces of luggage. For bigger items like camping gear, you can fold the back seats down. 
Technology and Safety Features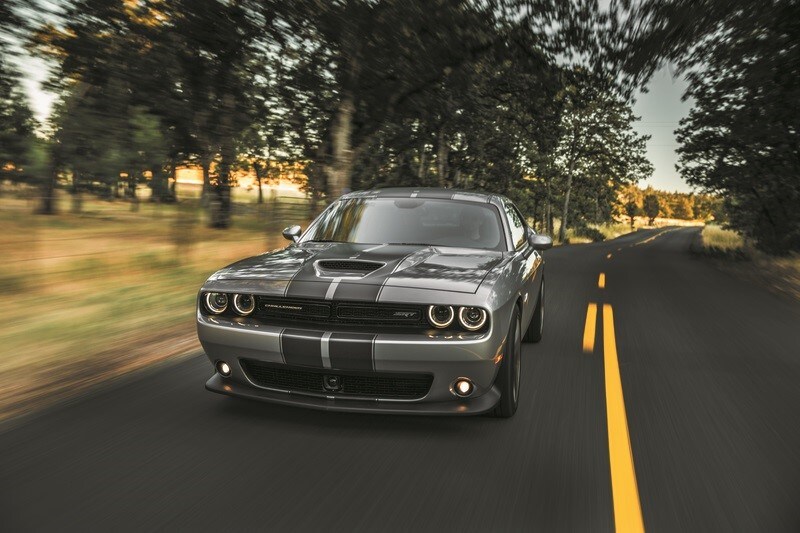 Standard technology features include dual-zone automatic climate control, Bluetooth®, and an infotainment system with a 7-inch touch screen and Apple CarPlay™ and Android Auto™ compatibility. Navigation comes with an upgraded 8-inch touch screen. One smart feature is the voice command, which allows your voice to control the climate control and infotainment system while you keep your hands on the steering wheel.
The Dodge Challenger comes equipped with a rearview camera and rear parking sensors as standard safety features. To bolster protection for your car, go with the available features including Forward Collision Warning, Blind Spot Monitoring, and Rear Cross-Traffic Alert. Adaptive Cruise Control is available, but only in cars with automatic transmission.   
See the Challenger at Glendale Chrysler Dodge Jeep Ram
The Challenger remains an excellent choice when buying a sports car. If you live near St. Louis, Chesterfield, or Kirkwood, Missouri, stop by Glendale Chrysler Jeep Dodge RAM. Our vast inventory includes the 2019 Dodge Challenger. Be bold and test drive the Hellcat Redeye today! Experience the incredible speed for yourself.