St. Louis is one of the most exciting cities in Missouri, and in this thrilling city, Kirkwood is the most interesting suburb. Living in Kirkwood means having big city access and a small-town atmosphere, as well as access to some of the most exciting activities available in the state.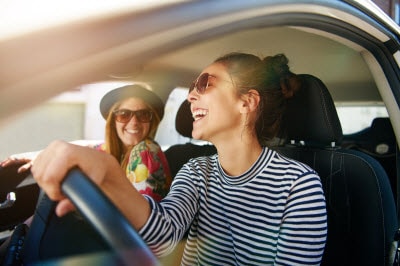 If you're visiting Kirkwood with your children, you should plan a trip to The Magic House, an interactive children's museum, or visit Grant's Farm, where your family can frolic with over 900 animals. There are also several picturesque parks near Kirkwood, including Castlewood State Park and Laumeier Sculpture Park.
If you're interested in driving around Kirkwood in an ultra-tough vehicle, you should consider purchasing a Dodge from a top local dealership. If you've been searching for the best Dodge dealer near Kirkwood, MO, find out why you need to visit Glendale Chrysler Jeep Dodge Ram and browse our inventory.
Dodge Vehicle Inventory
Dodge produces some of the best vehicles in the world, and if you're interested in driving a Dodge, you want to be able to browse the latest and greatest models, which is why you should shop at our dealership. Whether you're from Kirkwood, St. Louis, or Chesterfield, you can visit us and find the hottest new and pre-owned Dodge vehicles on the market.
Walk around our lot and you'll see a variety of Dodge automobiles, including exciting models such as the Charger, the Challenger, the Grand Caravan, and the Journey. In addition to Doge automobiles, we offer a large number of makes and models, both pre-owned and new, making finding the vehicle that's right for you simple and straightforward. Shopping at our dealership is the easiest way to find an automobile that you'll love driving around Missouri for 100,000 miles and more.
Service at Our Dealership
For many people, purchasing an automobile is the most important decision they'll make in their life, and if this sounds like you, then you're going to enjoy shopping at our dealership, thanks to our excellent staff and exciting services.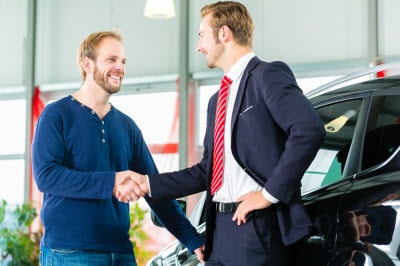 Our sales team is focused on helping you find your ideal vehicle. They won't stop working for you until you've found the model that meets all your needs. If you're ready to lock in funding for your next automobile, you can schedule an appointment with our financing department and apply for a loan that will provide the terms that you want. Choosing us as your Dodge dealer near Kirkwood, MO, also means you'll be able to work with one of the best service and parts departments in the state, guaranteeing your car will run the way you deserve.
If you want top-quality services and a compassionate staff, you should be sure to shop at our dealership.
The Top Dodge Dealer near Kirkwood, MO
If you're a Missouri driver interested in purchasing a great automobile, the best Dodge dealer near Kirkwood, MO, to visit is Glendale Chrysler Jeep Dodge Ram. Check out our inventory and you'll find exciting new and pre-owned vehicles that will meet your needs and make driving around St. Louis and Chesterfield easy as can be. Come see us today for help choosing your car, truck, or SUV.