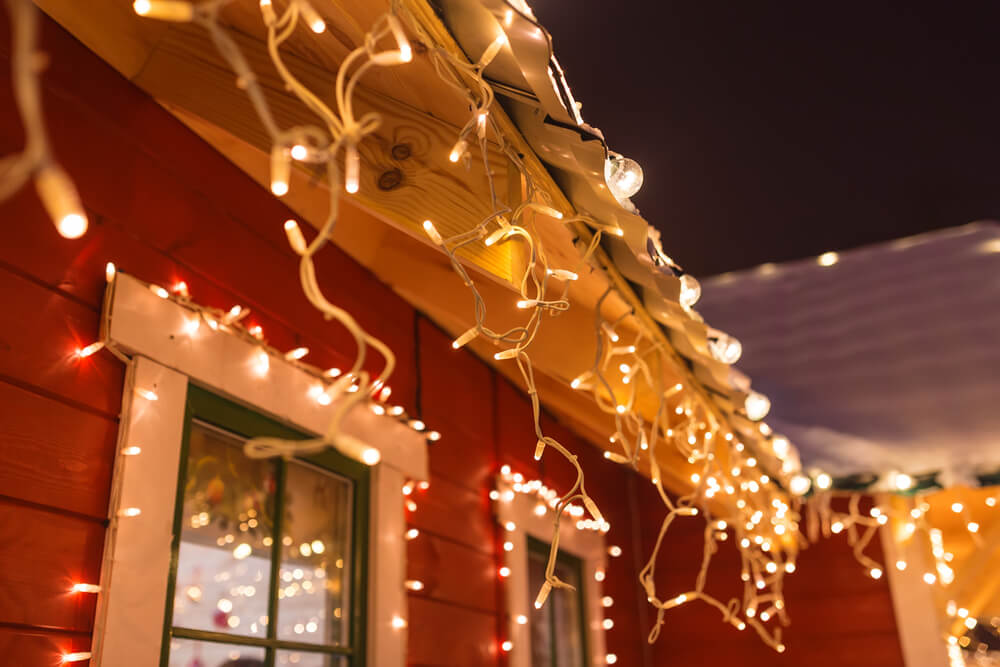 Looking to stun your neighbors with a Griswold family-esque outdoor light display this holiday season? Then it's time to leave that ball of tangled twinklers in the garage and turn to the professionals. We've found two reliable companies that will hang your Christmas lights exactly to your liking. Get ready to enjoy this holiday even more without the need to lift a finger when you enlist their expert help.
Christmas Lights Made Easy
If you find yourself challenged by exterior illumination, turn to Christmas Lights Made Easy. After all, folks, their name says it all. They'll professionally install your holiday lighting décor, so you can focus on crafting your special batch of eggnog and hiding gifts in the attic where it's warm.
Whether you want your shrubbery joyful in twinkling colors, your roofline showcased in glowing white, or everything covered in candy-cane lights, they can do it. Plus, they even offer take-down service after the first of the year.
No contracts are needed for this festive service, they gladly provide free estimates, and they're fully insured. Christmas Lights Made Easy is truly what they offer!
Holiday Lighting STL

Worried about ladder mishaps when you're elfing your way to the roof? Skip the hassle and call Holiday Lighting STL, one of the area's top Christmas light services. Available for hire for both residential and commercial structures, they can create a scene that's classic, elegant, or fun-all from lights.
While you're inside hiding from your in-laws, Holiday Lighting STL will create a custom display that's the envy of the neighborhood. They offer contract-free services, complimentary estimates, and are fully insured for everyone's safety.
Plus, they'll stay within your budget and ensure your home is the brightest on the block. No, Aunt Bethany, the house is not on fire. Those are Christmas lights. 
Have the Hap-Hap-Happiest Christmas This Year
Now that you know all about the top holiday light companies in the St. Louis area, you can relax and let the pros do the work this season. All you'll need to worry about is that huge tree in your living room.