The 2018 Jeep Cherokee is one of the best crossovers on the market. With reliable on-road performance and incredible off-road capabilities, you can enjoy all kinds of adventures in this bad boy. Jeeps are always built to be able to handle harsh terrain, but even they wear down over time.
If you want to keep your Cherokee in top shape, you need to put it on a maintenance schedule. Not only does a maintenance schedule keep your Cherokee on the road, but a history of regular maintenance increases its resale value when it's finally time to trade it in. Learn more about the 2018 Jeep Cherokee maintenance schedule, and find out what you need to do to take care of your new crossover.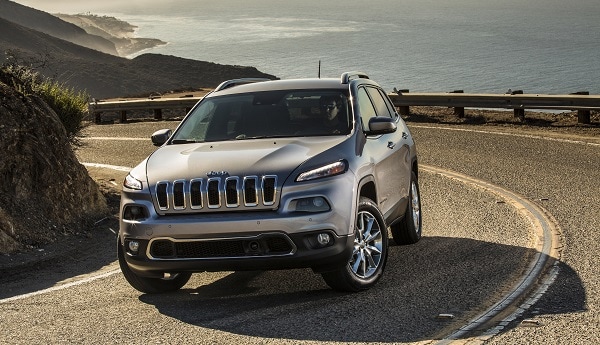 7,500-Mile Service
This is the first service you'll ever need, and it should occur after you've had your Cherokee for about six months. Every other service on this list is built off this basic service, so make sure you repeat this every time. In fact, every service needs to be repeated in regular intervals. Fortunately, this base service is quick and easy. You just need to get your oil and oil filter changed. You can get your tires rotated, too, if you want to be extra thorough.
15,000-Mile Service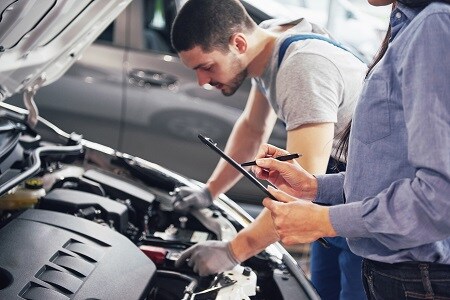 After you've had your Cherokee for about a year, it's time for a more complete inspection. Get your belts and hoses checked out. It's also a good time to get your engine air filter and cabin air filter changed. If you haven't already, you definitely need to get your tires rotated at this time. Furthermore, driving with a lot of cargo or passengers frequently can cause your brakes to wear down faster, so don't be surprised if your brake pads have to get replaced at this point.
30,000-Mile Service
During this service, you need to get some fluids replaced, such as the engine coolant, brake fluid, and transmission fluid. Make sure to get your spark plugs inspected, as well, as they might need replacing at this time. It's also common for your tires to be pretty worn, so you might need to get a new set. And if you haven't had your brake pads replaced yet, now's the time.
60,000-Mile Service
Even more fluids need to be flushed and replaced at this time, such as your automatic transmission fluid and differential fluid. You should also make sure your timing belt gets replaced, in addition to your spark plugs. The drive belt also tends to become faulty around this time, so look into getting that replaced, as well. And have you been staying on top of your oil and tires?
90,000-Mile Service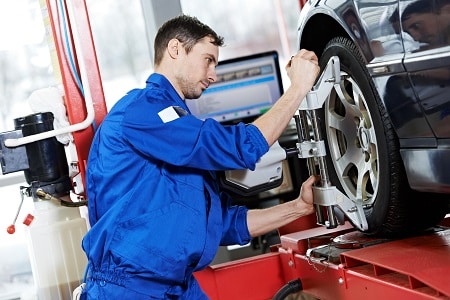 In addition to the repairs done in every other service so far, you need to pay close attention to your hoses. Not only does your fluid need to be flushed and replaced, but your hoses are likely worn and leaky by this point. Replace them and look into replacing your shock absorbers, as well. The latter repair is especially important if you've been taking advantage of your Cherokee's off-road capabilities.
Service Center at Glendale Chrysler Jeep Dodge Ram
With the 2018 Jeep Cherokee maintenance schedule in hand, it's time to find a place to get it all done. For quality you can count on in the St. Louis, Chesterfield, Kirkwood, and Missouri areas, look no further than Glendale Chrysler Jeep Dodge Ram. Our experienced and friendly technicians know how to perform every service on your maintenance schedule, and they know the new Cherokee inside and out. Contact us online or over the phone to schedule your service appointment today!