At Glendale Chrysler Jeep Dodge Ram, we know how much you love driving your Jeep Renegade. There's nothing quite like hitting the streets of St. Louis, Chesterfield, and Kirkwood behind the wheel of this robust SUV, and we want to make sure it stays that way. The first step to longevity in your Renegade is regular maintenance.
To help you know when to schedule your next appointment, we've created this Jeep Renegade maintenance schedule guide. Below, you'll find out when Jeep recommends checkups and what's entailed in your visit.
Included in Every Maintenance Appointment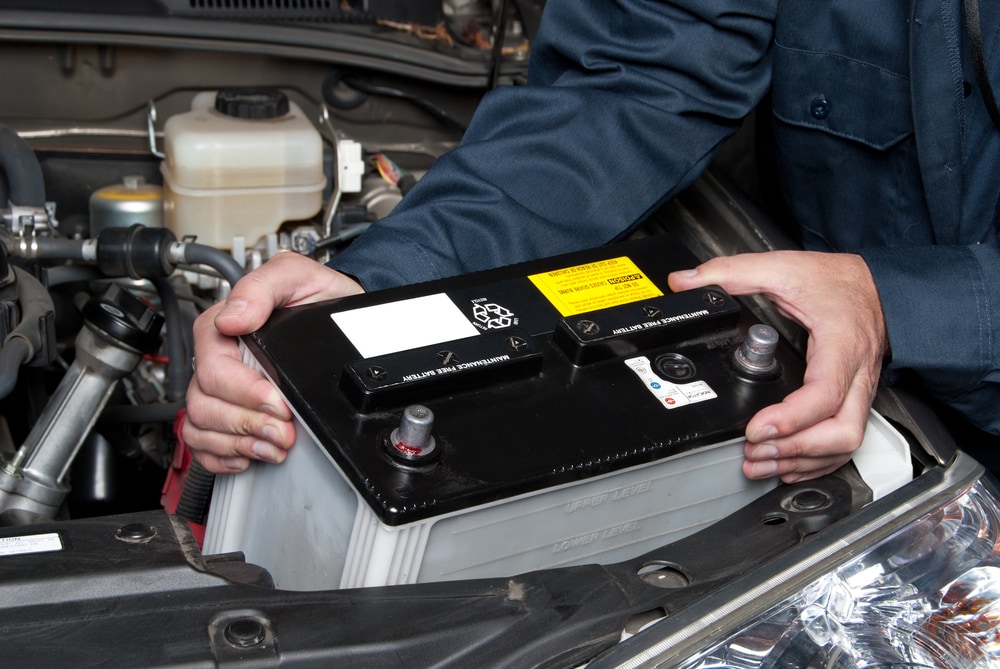 When it's time for you to visit your authorized service center, a few things will take place at every visit. This includes an oil and oil filter change and a tire rotation to keep your Renegade running smoothly. The professionals will also inspect many aspects of your SUV and perform the necessary tasks if anything below needs extra attention:
Battery
Brake System
Engine Cooling System
Exhaust System
Engine Air Filter
Every 10,000 Miles
Your first checkup should come when your odometer reaches 10,000 miles. This is a less extensive visit, but a through one, as the certified technicians will inspect a number of important aspects of your vehicle. This includes everything from the tire condition to the lighting system inside your Renegade to make sure everything is running as it should be.
They will also top off fluid levels under the hood, as well as perform inspections on the exterior bodywork and brakes.
Every 20,000 Miles
The 20,000-mile maintenance checkup is a little more involved and adds on some extra services not found in the 10,000-mile appointment. The mechanics will check the cleanliness under the hood and look for any leaks, as well as inspect the front suspension.
Additionally, the tension of the drive belt is inspected for functionality, and the air and cabin filters will be replaced.
Every 40,000 Miles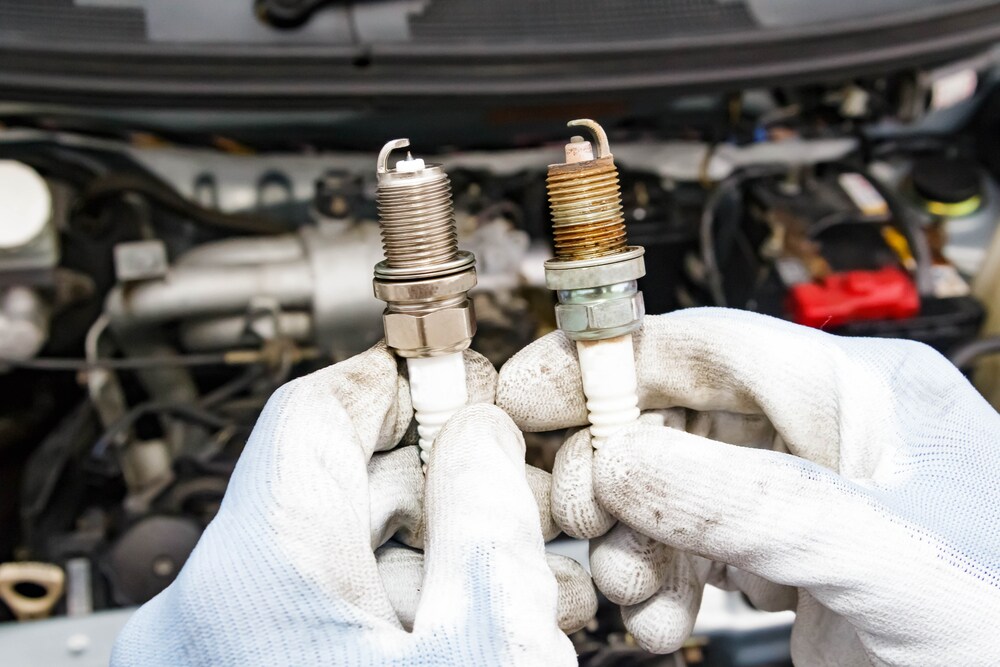 Once you've reached 40,000 miles in your Jeep Renegade, the professionals at your service center will look even further into your vehicle. Along with the standard maintenance visit procedures, this visit includes a replacement of spark plugs. They'll also take a look into your fluid levels in the power take-off unit (PTU) and the rear differential system.
Every 50,000 Miles
Though this visit will include aspects that have been previously discussed, one thing is added to the 50,000-mile visit, and it's an important one. If your Renegade has a manual transmission, the fluid will be changed during this appointment.
Every 100,000 - 150,000 miles
When you've driven more than 100,000 miles, it's time for a new service! Included in the 100,000- to 150,000-mile checkup is a flush and replacement of engine coolants. This will make sure your Renegade is ready to hit the streets for years to come, fresh with new coolants that will elevate its performance.
Get Your Jeep Renegade Serviced at Glendale Chrysler Jeep Dodge Ram
Is it time for your Renegade to receive some much-needed maintenance? Then schedule an appointment at our state-of-the-art service center today! Our team of certified techs will treat your vehicle like it's their own, allowing you to get back on the streets of St. Louis, Chesterfield, and Kirkwood safely in no time.