As a trusted Jeep dealer in the St. Louis, Chesterfield, and Kirkwood, Missouri, region, Glendale Chrysler Dodge Jeep Ram has helped many people find their dream car. Though everyone has unique needs for their set of wheels, there's one common denominator we see from everyone. That's ensuring that the vehicle is safe.
In this Jeep Wrangler safety rating review, you can learn how this iconic SUV helps keep you safe and protected while on the road. Will it live up to your high standards of safety for you and your family? We think you'll be pleased.
2020 Jeep Wrangler Safety Ratings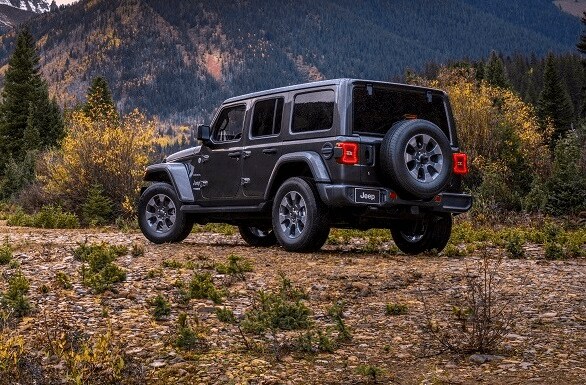 When talking about vehicle safety, there's no one better to give their opinion than professionals. This is why we turned to the National Highway Traffic Safety Administration (NHTSA). This organization performs crash tests on every vehicle that hits the market to ensure it's safe to be on the road.
When they tested the Jeep Wrangler, the results came back with impressive marks for both the 2-door and 4-door Unlimited models. In fact, they received four out of five stars in overall front safety, driver side safety, and front passenger safety.
2020 Wrangler Driver-Assistive Technologies
When conducting the above tests, the NHTSA also takes a look at the available safety features. This includes driving aids that use high-end radar, sensors, and cameras to help you on the road. They act as a co-pilot by elevating your awareness and even preventing possible crashes.
The driver-assistive technologies available for the Wrangler include:
Forward Collision Warning: Equipped with Active Braking, this system lets you know when it senses an oncoming collision from the front. If you can't respond in time it'll apply the brakes for you, to lessen the impact or avoid the collision altogether.
Blind Spot Monitoring: Paired with Rear Cross Path Detection, you'll be notified when someone is in that pesky blind spot or when crossing behind you.
Adaptive Cruise Control with Stop and Go: While on the highway, this system will adjust your driving speed depending on the other vehicles around you.
Automatic High-Beam Headlamps: Visibility at night is heightened with this intuitive feature. It'll turn on your high beams for a clear view when dark, and once it senses oncoming traffic, it'll dim them until they pass.
More Safety Features in the Wrangler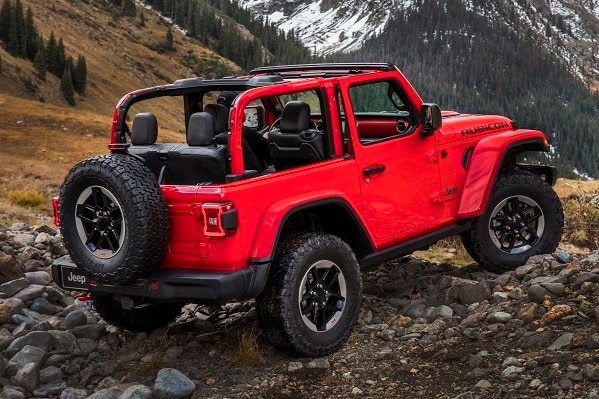 Along with driving aids and the assurance coming from the mouths of professionals, the 2020 Wrangler heightens peace of mind even further. There are a ton of features that help keep you safe while behind the wheel as well as some that promote security while you're away from the vehicle.
With Bluetooth® connectivity, you can make hands-free calls, limiting dangerous distractions on the road. If you happen to find yourself in an emergency, just press the SOS button by your rearview mirror and help will be on the way.
Additionally, when you're not behind the wheel, available SiriusXM® will notify you if your alarm was triggered, while Vehicle Finder will locate your Wrangler if stolen (or just lost in the parking lot).
Experience the 2020 Wrangler Safety in Person
Now that you know all about the Jeep Wrangler safety rating and features, it's time to hop in the driver's seat. To see how secure you'll feel on the St. Louis, Chesterfield, and Kirkwood, MO, roads, schedule a test drive with Glendale Chrysler Dodge Jeep Ram today!