If you're looking for a rugged vehicle that's not afraid of a hard day's work, then you're probably considering models like the Jeep Wrangler or Toyota Tacoma. At Glendale Chrysler Jeep Dodge Ram (CJDR), we like what both vehicles can offer drivers in the Chesterfield, Kirkwood, and St. Louis, Missouri, areas.
To find out which one is going to be best suited to your unique needs, check out our comparison of the 2020 Wrangler vs. Tacoma. Then, reach out to our dealership to schedule a test drive.
Jeep Wrangler vs Toyota Tacoma Engine Power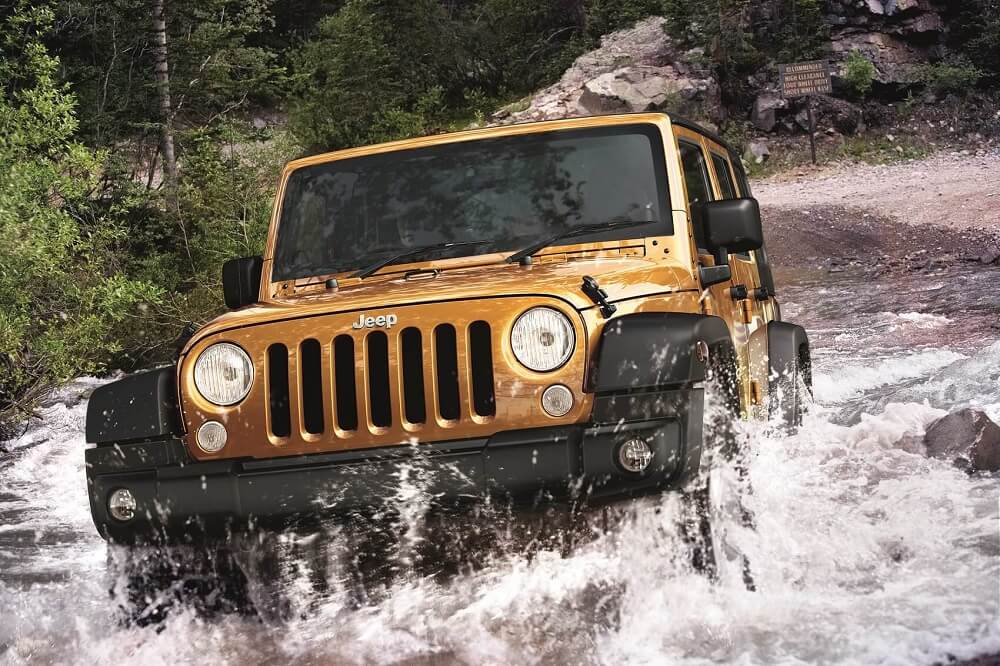 If you're like many local drivers, you don't want any limits on where your vehicle can take you. That's the kind of determination you'll get, whether you drive the Jeep Wrangler or Toyota Tacoma. Both have available 4-wheel-drive--4x4--systems that can help you take on the toughest terrains.
They also have a drive mode select system that allows you to optimize handling capabilities for the specific challenge you face, whether that's rock crawling or smooth highway cruising.
The two vehicles even come equipped with similar engines: A 3.6L V6 engine can really kick things into gear for the Jeep Wrangler, while a slightly smaller 3.5L V6 engine produces the power behind the Toyota Tacoma.
You may feel a bit more energy from your Jeep Wrangler, however, based on their outputs:
Jeep Wrangler V6 horsepower: 285 horsepower
Toyota Tacoma V6 horsepower: 278 horsepower
With less engine output, Tacoma drivers may miss out on some of the power that drivers of the Wrangler feel.

Wrangler vs Tacoma Passenger Space
If you want to bring the whole gang along on your next adventure, then you're probably looking for a vehicle that has enough interior space for everyone. With both the Jeep Wrangler and Toyota Tacoma, you'll have a two-row cabin with enough seating for up to five passengers.
The Wrangler makes the five-seat cabin standard, while certain Tacoma cab styles only seat four people.

As for rear-seat passengers, they may feel a bit more cramped in the Tacoma, as you can see from the dimensions comparison here:
Jeep Wrangler maximum rear seat headroom/legroom: 41.7/38.3 inches
Toyota Tacoma maximum rear seat headroom/legroom: 38.3/32.6 inches
The Wrangler provides more than three inches of additional headroom and more than five inches of additional legroom to rear-seat riders than the Toyota Tacoma. Those are the maximum specs, too.
Other Tacoma cab styles give rear-seat passengers even less space, at 34.9 inches of headroom and 24.6 inches of legroom.
Technology Features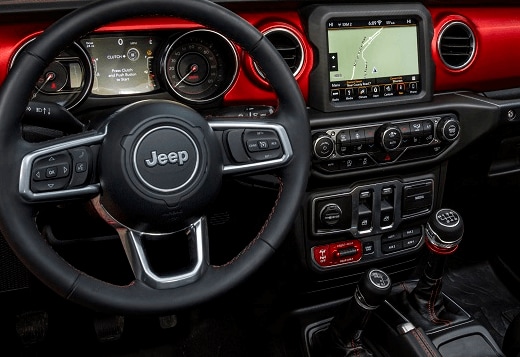 If you want handy driver-assisting features or high-tech infotainment systems, you're sure to get them in both the Wrangler and Tacoma. The two vehicles have a full selection of available driver-assisting features, including:
Blind spot monitoring
Forward collision mitigation
Smart cruise control
Automatic high beams
They also both have a rearview camera built into the touchscreen display. This shows a live video feed of the area directly behind your vehicle while in reverse.
You may have a wider view of the space behind you in the Wrangler, however, which has an available 8.4-inch touchscreen. By contrast, the available touchscreen in the Tacoma is eight inches.
Test Drive the Jeep Wrangler or Toyota Tacoma
After reading our Jeep Wrangler vs. Toyota Tacoma comparison, we hope you have a better idea of which vehicle you want to test drive around the St. Louis, Kirkwood, and Chesterfield, Missouri, areas. If you prefer the Wrangler, then contact the team at Glendale CJDR to take the wheel.
Contact us to schedule your test drive of the Jeep Wrangler today!