Getting an oil change is perhaps one of the few preventative car services that many of us rarely need to make clear on its significance; a lot of vehicle drivers see that it's important. However, some aren't aware as to exactly why they ought to do this, and they have countless questions regarding having an oil change performed. For this reason, Glendale CDJR has put in the time to respond to the most commonly asked questions about getting an oil change in St. Louis, Chesterfield, Kirkwood, and the surrounding areas.
Resources: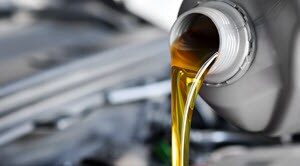 Understanding the Oil Change
Regular oil changes are essential for maintaining your car's health and performance. Oil plays a vital role in lubricating the engine and preventing it from overheating. But what exactly is an oil change and why is it so important?
Regular oil changes are necessary because over time, the oil in your engine becomes dirty and less effective at lubricating and protecting the engine. If left unchanged, dirty oil can lead to engine wear and tear, reduced fuel efficiency, and even engine failure.
The frequency of oil changes varies depending on your car's make, model, and age. Typically, it's recommended that you get an oil change every 3,000 to 5,000 miles, or every three to six months, whichever comes first. However, it's best to consult your car's owner manual or a trusted mechanic for specific recommendations based on your car's needs.
Frequent Oil Change Questions
Although individuals understand they need to have an oil change, very few actually recognize how this process operates; as a result, they usually have a couple of concerns about the process. To simplify the process, we've put together a listing of queries we're asked quite often, and we answered them all. View your query below to get more information!
Still Have Questions About Oil Changes? 
We've supplied a substantial amount of important information here; however, it's likely that drivers still have concerns. At Glendale Chrysler Jeep Dodge Ram, we want to be sure that you have the materials you want. This allows you to recognize and meet the needs of your automobile.
If you have an issue that we didn't deal with, please get in touch with our team. Our team of highly competent techs are very happy to reply to all concerns to ensure that you feel at ease with your vehicle's preventative maintenance.
Ready to attain an appointment? Schedule a service today at Glendale Chrysler Jeep Dodge Ram in St. Louis, MO, located near Chesterfield and Kirkwood.