From leaving the lot on day one until the last time the key is turned in the 2020 Ram 1500, you want to ensure it's able to take you where you need to go. And to do that, the Ram 1500 needs to be running at its best, so it can travel with ease throughout St. Louis, Chesterfield, and Kirkwood, Missouri.
Glendale Chrysler Jeep Dodge Ram has put together this convenient maintenance schedule, to explain what maintenance must be performed on the Ram 1500 and when it should be taken care of. Read on to learn all about the necessary maintenance. 
Oil Change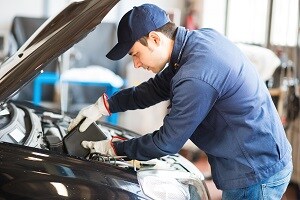 The Ram 1500 is equipped with an automatic oil change indicator. This will let you know when it's time to take your vehicle in for regular maintenance. It all depends on the operation of the engine and how you drive the car. If frequent short trips and heavy trailer towing is common, the oil will need to be changed more often.
We'll perform an oil change and reset the indicator light. Oil change intervals should never exceed 10,000 miles or one year. Ensure the oil is changed before this milestone.
When the indicator light turns on, we'll also perform other maintenance. That will include:
Rotating the tires
Inspecting the battery
Inspecting brake pads and shoes
Inspecting the exhaust system
Now, we'll discuss some other maintenance and the intervals at which it should be performed.
2 Years/20,000 Miles
The front suspension will be checked at this point. The front and rear axle surfaces will receive a look, too. Oil is needed to lubricate the axles and keep the drive components cool while driving, so old fluid will be replaced with fresh fluid if needed.
Brake linings will be inspected after two years, as well, to ensure your brakes are safe and ready for any situation on the roadways. The cabin air filter will also likely need to be replaced. The filter prevents pollen and dust from getting into the cabin but will gum up over time due to the debris and dust it's keeping out. We'll replace it to help avoid any sniffling or sneezing that may occur, so you can breathe clean air inside the cabin.
3 Years/30,000 Miles
The engine air filter, which protects the vital engine components of your Ram 1500, works similar to the cabin air filter mentioned above. It keeps contaminants and debris away from the engine, so it runs properly. We'll replace it, so this filter can help the engine run as it should.
10 Years/100,000 Miles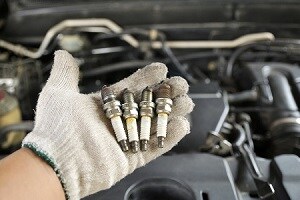 This might be a decade after owning your vehicle, but it's good to keep these things in mind. The spark plugs should be replaced at this stage. If the engine is misfiring or you're having problems starting the car, the spark plugs might not be providing enough of a spark to start the engine. If they're worn down, we'll replace them for you.
A coolant flush and replacement should be completed at 10 years or 150,000 miles, whichever comes first. If the 10-year mark comes first, we'll take care of that here. Coolant keeps the engine running smoothly and prevents it from overheating and is a necessary part of maintenance.
Our Service Technicians Are Here to Help
Drive away happily in your Ram truck, but don't forget about regularly scheduled maintenance! It's the way to keep your truck in top shape for years to come, so you can travel through St. Louis, Chesterfield, Kirkwood and Missouri.
Bring your new Ram 1500 to the service professionals at Glendale Chrysler Jeep Dodge Ram. They'll work efficiently and return your car to the road as soon as possible, ready to take you on your next adventure!