The Ram 3500 is among the best, most refined pickup trucks on the roads of St. Louis, Kirkwood, Chesterfield, and indeed all over the United States. If there's one thing that Ram understands more than any other truck maker, it's that people value comfort and convenience in their work trucks as much as performance.
That's why Ram outfits their vehicles with luxurious interiors, plenty of passenger space and comfort, and the best infotainment and driver aid technology around. Of course, all of that is icing on the cake. The real reason people buy full-sized pickups is performance, and that means hauling. Let's look at the 2018 Ram 3500 towing capacity and see where you can go to check one out yourself.
2018 Ram 3500 Towing Capacity and Engine Lineup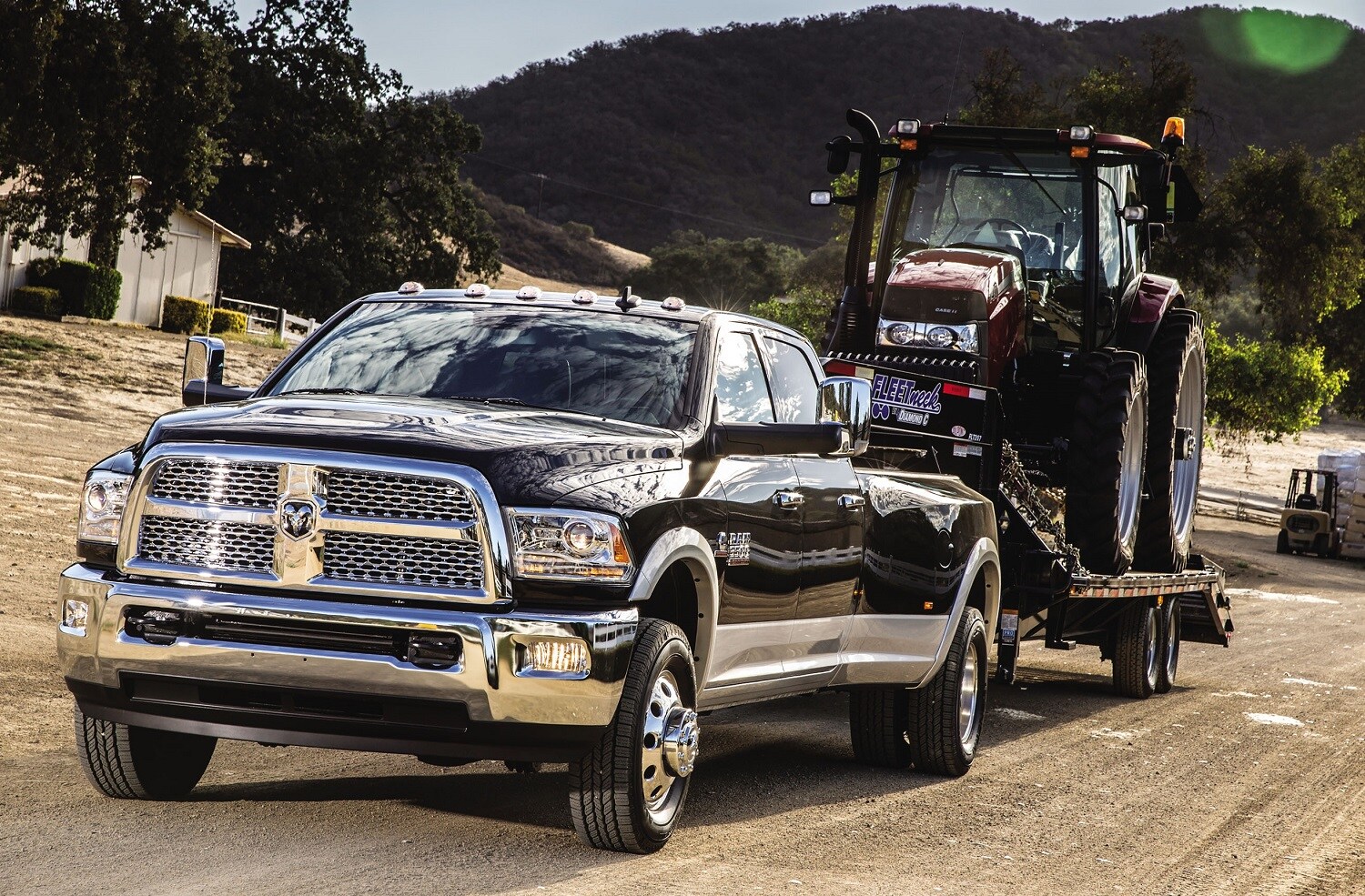 Usually when people look up towing capacity for a vehicle, they get one number. That number normally represents the absolute top-end rating when properly equipped with the biggest engine in the lineup. It's still useful, however, to know what you'll be able to tow and haul with other engines in the model, and the Ram 3500 is equipped with three different engines: a 5.7-liter V8 HEMI®, a 6.4-liter V8 HEMI®, and a 6.7-liter Turbodiesel Cummins® engine.
Base 5.7-Liter HEMI®
The base level engine on the Ram 3500 is impressive right out of the gate. This HEMI® 5.7-liter V8 engine paired with a 6-speed automatic puts out 383 horsepower and generates 400 lb-ft of torque. It offers a maximum towing capacity of 11,910 pounds and has a maximum cargo payload of 4,080 pounds.
HEMI® 6.4-Liter V8 Engine
The next engine in the lineup is also a HEMI® V8; this one is a 6.4-liter engine. It generates 410 horsepower and gets 429 lb-ft of torque. At this level, it can tow up to 16,480 pounds and can deliver a cargo payload of 7,350 pounds.
Cummins® Turbodiesel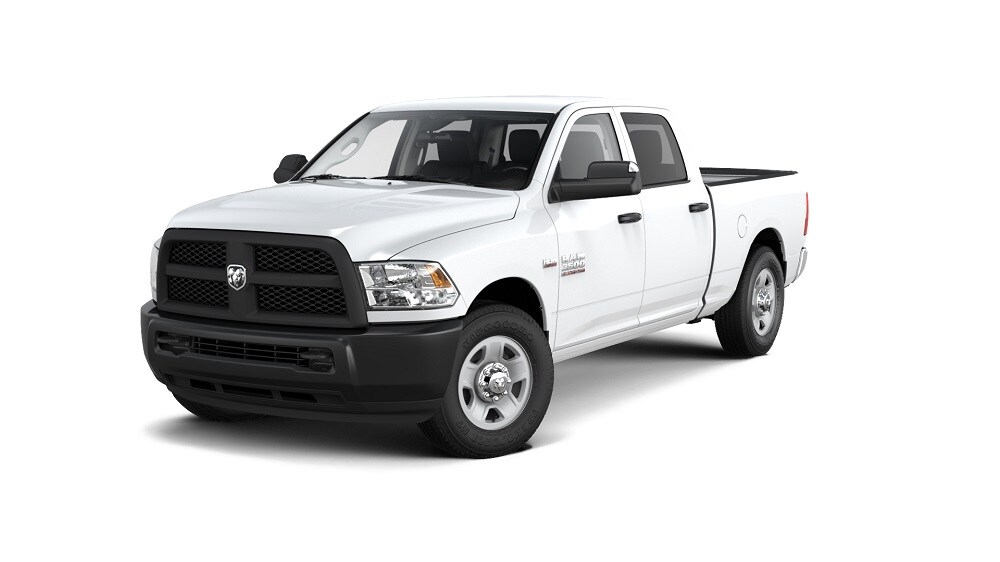 The Cummins® Turbodiesel 6.7-liter engine is the top engine and it is impressive indeed. At this level, you get a mind-blowing 930 lb-ft of torque with 385 horsepower. This level of power allows you to tow up to a massive 31,310 pounds and haul up to 6,720 pounds of cargo.
Payload vs Towing Capacity
  You'll notice that there are two numbers listed above: cargo payload and towing capacity. Many people are confused about the difference between the two numbers, and what they mean. The simplest way to put it is, towing is what you pull behind you, and hauling is what you put in the truck. That is, the Cummins® engine (for example) can handle up to 6,720 pounds of gear, equipment, luggage, or what-have-you in the bed and cabin of the truck (including passengers). It can pull a flatbed trailer, other vehicle, or heavy gear behind it that weighs up to 31,310 pounds. The best way to think of it is towing=pulling and payload=carrying.
See the 3500 at Glendale Chrysler Jeep Dodge Ram
If you're in the areas of St. Louis, Kirkwood, or Chesterfield and you'd like more information about the 2018 Ram 3500 towing capacity, Glendale CJDR can help. Stop into our showroom for answers to all your questions or to take a test drive today!