St Louis, also known as the Gateway to the West, is a thrilling city with a diverse culture. It's home to many great things like Anheuser-Busch, the St. Louis Cardinals, and, of course, the iconic Gateway Arch. Whether you're looking to check out the Missouri Botanical Garden, a Cardinal's game, or you want to dig into a Gerber sandwich, you could always rely on the public transportation system. However, one of the best ways to experience the city is by car or truck. If you're in the market for a heavy-duty pickup, you can rest assured knowing that there's a great RAM dealer in St. Louis.
Finding Your Next Truck with Ease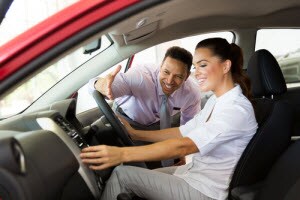 Glendale Chrysler Dodge Jeep Ram, located right on Manchester Road, is your destination to get a heavy-duty Ram vehicle. Of course, despite being in St. Louis, you don't have to head down to our dealership. You can even stay home because our entire inventory can be viewed on our website. Get comfortable and take your time checking out our inventory to see which model works best for you. As a Ram dealer in St. Louis, we try to be as convenient as possible, and that's why you don't have to head to our lot just to see what we have in stock.
Of course, we don't want you to spend all day on our website because there's so much to do in St. Louis. We recommend that you take advantage of our search filters so you can easily navigate our RAM inventory. You can search by engine, color, model, and even features. If you've always wanted a navigation system, heated seats, or even rearview camera, you can easily find a vehicle that has those features and more.
A Fun & Relaxing Atmosphere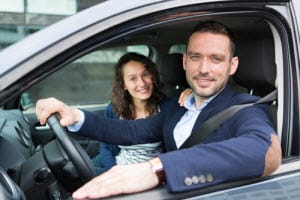 One of the ways that we try to stand out as a Ram dealer in St. Louis is through our unmatched customer service. We understand that finding a new truck can be a strenuous process, but we try our best at making you have a stress-free time while searching for your next vehicle. We'll happily answer all your questions and even provide you with our recommendations.
After you've had a chance to browse our selection of Ram vehicles, you'll find one that resonates. We'll help you take the next step by setting you up with a test drive. By taking the vehicle out on the road, you'll learn a lot about its performance, handling, and even its interior. The test drive will help you decide if it's the right truck for you.
Getting the Right Service
The remarkable thing about being a Ram dealer in St. Louis is that we have fully equipped Service Center on site, so you don't have to travel out of your way for maintenance. Our technicians use the latest tools to bring your vehicle back to working order. Whether you're stopping in for routine maintenance, or a complex repair, our technicians will roll up their sleeves and go to work to make sure that your vehicle is running as well as it did during your test drive.
At Glendale Chrysler Dodge Jeep Ram, we're always happy to help St. Louis drivers find a vehicle that's right for them. Contact us today!