If you're buying from an unreliable seller, this could happen to you - a week after you purchase the car, the engine fails or the transmission breaks. What's worse is if you bought from a private seller, they could be dust in the wind, leaving you to foot the repair bill.
So, how do you avoid buying a lemon? With research.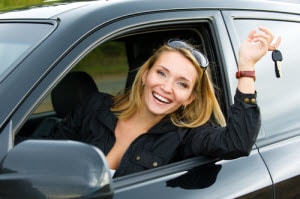 It might be surprising to learn that just a little bit of research can help you save thousands of dollars in unexpected repairs or parts. And to help drivers in the St. Louis, Chesterfield and Kirkwood areas, our team at Glendale Chrysler Jeep Dodge Ram have put together a list of some tips for buying a used car.
Check the History Report
The first thing you should do when looking into buying a used car is request a vehicle history report. This report will show you how many owners the car has had, if it's been in any accidents, was a part of any major recalls, and much more. At a reputable dealership, you can get a history report for free. Or you can look it up for yourself using a service like CarFax and the vehicle's identification number, or VIN.
Be wary of any seller who won't provide you with a vehicle history report. If they hand you a history report for a different car or a car with a different vin, run away as fast as you can.
Perform a Visual Inspection
Check the inside and outside of the vehicle. Are there any dents? Rips in the upholstery? Stains? Scratches? Bumpers falling off? Make a note of any and all imperfections, even if it's something you think you can live with like a small coffee stain on the carpet.
Also, be sure to check the condition of all five tires. That's right, don't forget to check the spare. If the spare is missing, you could ask the seller to lower the asking price.
Finally, get behind the wheel and turn on the engine. The warning lights on the dashboard should light up for an initial check and then shut off. Are there any that remain on? A steady or blinking warning light could indicate major issues with the vehicle.
Take it For a Spin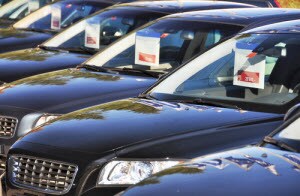 A test drive may seem like a no brainer, but most car shoppers don't know how to take a proper test drive. Instead, more often than not, the typical test drive involves a slower, leisurely lap around the block or dealership. While that will test out some driving scenarios, it's hardly representative of normal day to day driving.
Make sure to get the car up to speed on a road with a speed limit of 40 mph or higher. Make left and right turns. In a place where it is safe to do so, test the brakes, the acceleration, and place the car in reverse. You want to make sure everything down to the windshield washer fluid works correctly.
Any shaking, grinding or hesitation in engine or transmission response should be noted.
Negotiate a Fair Price
We say "fair" because many novice car buyers try to negotiate an extremely low price and leave the transaction feeling frustrated that they didn't get what they were asking. Try using value calculator like Kelley Blue Book and input all the information you learned from your test drive and inspection. That should give you a basic idea of the estimated value of that particular vehicle.
Be sure to bring up any issues you noticed in during your test drive. Also, if you're buying from a private seller, always have the car inspected by a professional mechanic. Any issues they find should be reason to lower the price of the vehicle.
Now You're Ready to Buy a Used Car!
We hope you found these tips for buying a used car helpful. Now, it's time to put them to the test. If you're in the St. Louis, Chesterfield and Kirkwood areas, you can start by browsing our used car inventory online and then schedule a test drive at Glendale Chrysler Jeep Dodge Ram. If you have any questions, just let us know.