Many new vehicles have state-of-the-art entertainment and connectivity technology, but they're not all equal. Intuitive, responsive technology is important for enjoying your driving experience and getting the most out of the system, and few do that better than Uconnect technology.
If you're looking for a vehicle with the best, modern auto technology in St. Louis, Chesterfield or Kirkwood, find out the benefits of choosing a vehicle equipped with Uconnect.
Uconnect Infotainment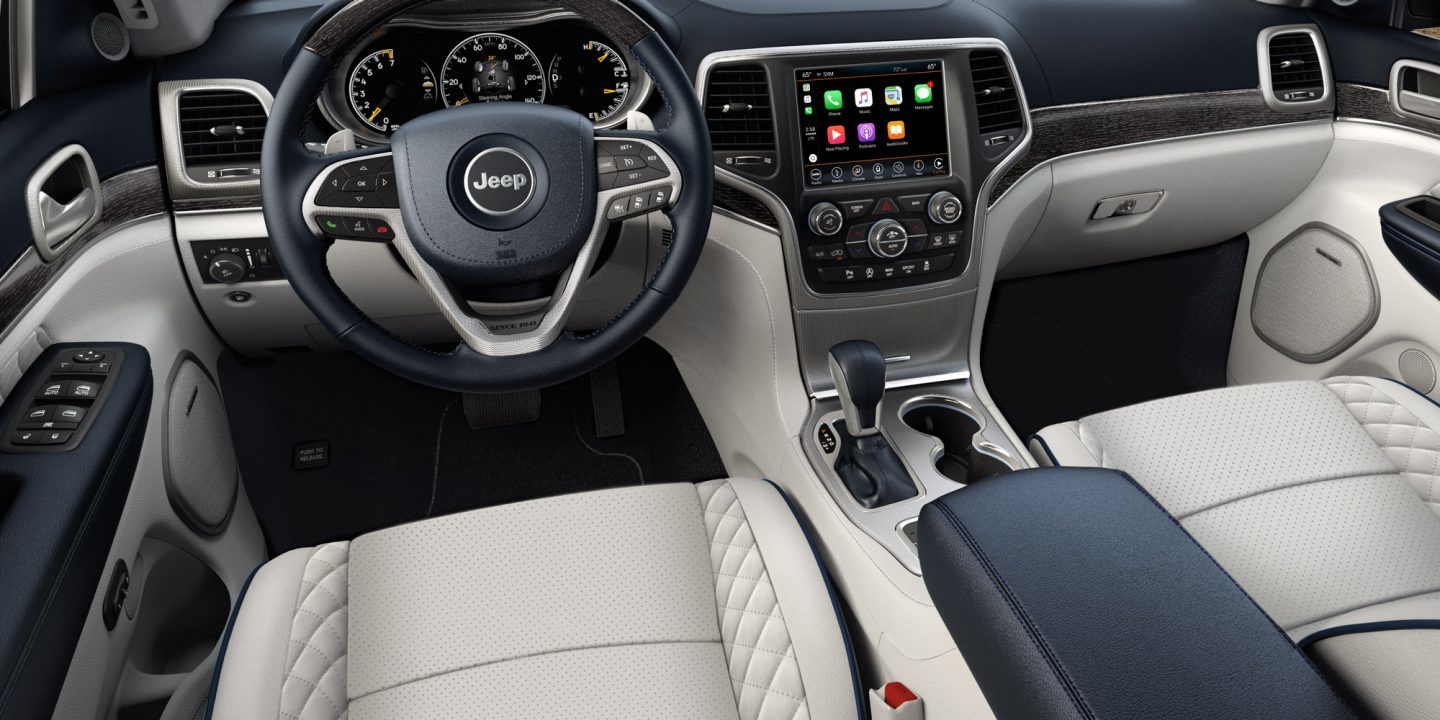 The Uconnect infotainment system has many benefits, which are all easy to find and use with the crisp, clear graphics of the touchscreen and the large icons. You don't want to be struggling to find the functions you want, and with this system, you'll never strain to locate the icons or navigate the menu. To make it even easier, the system menu is located near the bottom of the screen.
Responsiveness is also important. You don't want a touchscreen that overreacts to your commands, but it does need to be sensitive enough to ensure that you always get the function you need. Redundant functions, like climate control and sound volume, remain as physical controls, which allows you to easily adjust them without taking your eyes off the road. There's also a sophisticated voice-command system for increased usability.
Use
The goal of the Uconnect system layout is user-friendly usability. The menu icons are arranged in a logical, intuitive way to allow you to access your music, calling, texting, navigation or other features while driving. As you become more accustomed to the system's layout, it'll become second nature to find what you need.
Features and Applications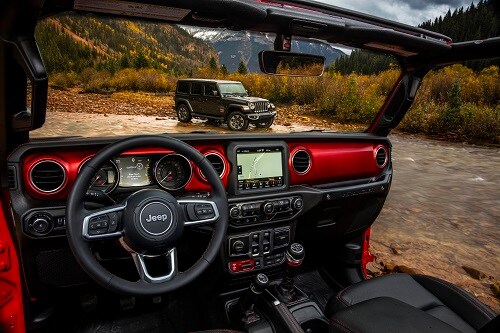 Infotainment is nothing without music. Uconnect makes the best use of your media with apps like Pandora, Slacker and Android Auto and Apple CarPlay smartphone streaming, so you can always listen to the music you want. Combined with the nine-speaker premium audio system with subwoofer, you can just plug in your device with the USB and enjoy your music the way it was meant to be heard.
SiriusXM satellite radio is also featured, which adds more than just music. This system can give you real-time traffic updates, sports scores, movie showtimes, weather information and local information like nearby hotels, gas stations and restaurants. The SiriusXM Guardian feature also offers remote ignition, remote locking and unlocking, emergency roadside assistance and destination input for your navigation system.
Learn More About Uconnect Technology at Glendale Chrysler Jeep Dodge Ram
Technology isn't created equal, so choose the system that combines all the best features and capabilities for an enhanced driving experience. With Uconnect technology, you get streaming music, device syncing, real-time updates and turn-by-turn navigation, all bundled in a system that is remarkably easy to use.
If you're in St. Louis, Kirkwood or Chesterfield, learn more about the Uconnect system technology at Glendale Chrysler Jeep Dodge Ram. Call or visit us today to experience the Uconnect system first hand and schedule a test drive of one of our many vehicles equipped with this auto technology!