When you need a high-quality used car for the St. Louis, MO, area, you don't need to look any further than Glendale Chrysler Jeep Dodge Ram. Not only do we have one of the best selections around, but we also have the outstanding customer service to match it.
Get to Know St Louis MO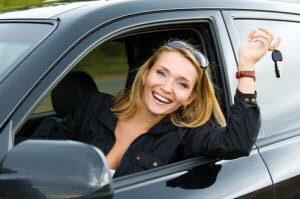 From that iconic Gateway Arch to the picturesque western banks of the Mississippi River, St. Louis, MO, really is something of a wonder-if not for the wonderful shops and attractions, then for the scenery alone.
STL is an excellent destination for families and solo adventurers alike. With both the St. Louis Zoo and a host of parks and museums nearby, it's not hard to fill an entire day of downtown STL fun.
If you need a used car to help you get to and from the St. Louis Art Museum or one of the city's many great restaurants, our local dealership has you covered.
A Wide Selection of Used Cars for St Louis
One thing that all drivers seem to agree on when shopping for a used car here in St. Louis is that they want options. Luckily, our dealership has plenty of those.
We have SUVs for the adventurer. Small, efficient sedans for the daily commuter. Minivans for the bigger families. Honestly, we just have a little bit of everything here, including a wide selection of warranty-protected certified pre-owned vehicles.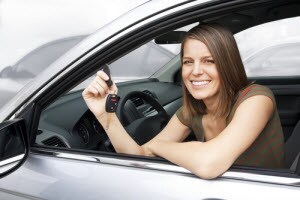 So, when the time comes to pick out your next used car, don't hesitate to check out the inventory for our St. Louis dealership. You can do so right here on our website. Start browsing now to find your perfect match!
Financing Your Used Car the Easy Way
After you've picked out the perfect used car for your lifestyle, the next step is to secure the right financing for it. Fortunately, we have a team of finance professionals on hand to help you do so in a quick and simple manner.
You can actually get started with your financing online. All you have to do is fill out a simple, confidential form. It should only take a few minutes of your time!
Servicing Your Used Car
St. Louis drivers will find that every used and certified pre-owned car on our lot is exceptional when it comes to their quality. Nevertheless, you'll have to provide it with some basic maintenance and repairs if you intend to keep it that way.
From oil changes to major under-the-hood repairs, our service technicians are experienced enough to tackle it all. Contact them online or over the phone as soon as you need to schedule service.
A Used Car is Waiting for You Outside of St. Louis
At Glendale Chrysler Jeep Dodge Ram, there's nothing we love more than to pair St. Louis drivers with the perfect used cars. As a matter of fact, we're sure that we have one waiting here for you now.
Check out our inventory online now to find your next great pre-owned vehicle! Contact us today!