Back in the 1950s, the population of Bridgeton, MO, barely reached 300 residents. Since then, however, it's grown to over 11,550. So, why the change? Many seem to think it has to do with a major transportation boom.
Not only is Bridgeton home to parts of the Lambert-St. Louis International Airport, but it also marks the confluence of a couple major highways. No matter where you're heading in the Greater St. Louis area, you're bound to pass through Bridgeton at some point.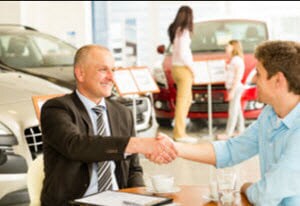 When you do, there will be plenty of great sights to take in. With the American Discovery Trail running through the city, you'll get to enjoy beautiful hiking destinations such as the Hickory Woods Conservation Area and Hellebusch Park.
Depending on the time of year, some of these roads might get a little rough. But our Chrysler Jeep Dodge Ram dealer near Bridgeton, MO, has just what you need to get through. Let's see what Glendale Chrysler Jeep Dodge Ram has to offer…
Chrysler Jeep Dodge Ram Dealer near Bridgeton MO: About Us
For over 40 years now, our Chrysler Jeep Dodge Ram dealer near Bridgeton, MO, has been serving parts of the Greater St. Louis area and beyond. And during that time, we've developed quite the reputation for having some of the most reliable customer service around.
So, what is it really about our customer service that stands out? Well, for one thing, you'll always have the assistance that you need. From friendly sales representatives to knowledgeable service technicians and finance professionals, you'll always have the helping hand that you need.
However, we're not just trying to sell you a car here. We're trying to create a well-rounded automotive experience. Something that makes you excited to get behind the wheel each day, and eager to start looking for your next great car.
New & Used Cars Bridgeton MO
Finding the perfect vehicle for your lifestyle isn't hard here at our Chrysler Jeep Dodge Ram dealer near Bridgeton, MO. We have a huge selection of new and used cars, which can all be viewed online today.
This is a great opportunity to compare the important vehicle specs and features without ever having to leave home. While you're there, you can even view some of our great specials and incentives, too. If you're looking to save a few extra bucks, we can help!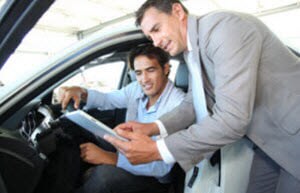 If you're still on the fence about which model is best for you, then we have plenty of shopping resources that may be able to help. Our vehicle reviews and comparisons in particular are a great way to learn how your favorite car stands up to other leading models in its class.
Find Your Next Car or Truck Today
Finding your next car shouldn't be a difficult experience. It should be fun, easy, and convenient. And when shopping with our Chrysler Jeep Dodge Ram dealer near Bridgeton, MO, it most certainly will be.
Visit Glendale Chrysler Jeep Dodge Ram today to see for yourself!