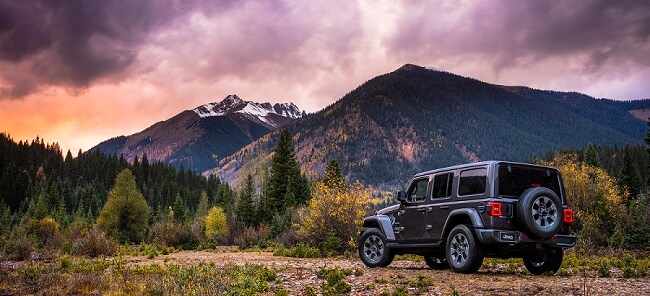 If you're a Missouri driver looking for a dependable automobile, you should think about getting behind the wheel of the Jeep Wrangler. Well-known for its reliability, the Wrangler is an SUV that will never let you down. Especially if you follow your manufacturer's recommended maintenance schedule.
Sticking to Wrangler maintenance schedule will guarantee your vehicle will function the way you need when you're out and about in Kirkwood, St. Louis or Chesterfield. Here are a few of the most important items on your Jeep Wrangler maintenance schedule that will keep your SUV running like it just came off the assembly line.
Service Before Trips
To make sure that your safe and sound while driving your Wrangler, you should be sure that you're checking your engine oil before going on a long drive or once a month. After checking your engine oil, you should also examine the pressure of your tires, your fluid level and your exterior light function.
Oil Changes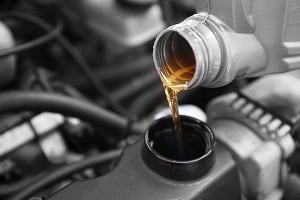 You should change the oil in your Jeep Wrangler based on the Oil Indicator System, which is a light that should activate on your dashboard.
When you bring your vehicle in for an oil change, your service technicians should also inspect a variety of components of your vehicle, including your braking system, your exhaust system, your engine cooling system and your battery. The automatic transmission fluid level should also be checked, and your tires will need to be rotated.
32,000-Mile Service
The first major appointment on your Jeep Wrangler maintenance schedule will occur after you've owned your Wrangler for two years or have driven 32,000 miles. At this appointment, you can expect inspection of major vehicle parts, and your technician may recommend repairs or replacement if damage is detected.
Your front suspension, as well as your tie rod ends, will be inspected and possibly replaced. The fluid in your front and rear axles will also be inspected. Your maintenance professional will also inspect your brake linings and your CV/Universal joints. Finally, your parking brake will be adjusted. This appointment will need to be repeated at the 64,000-mile mark.
96,000-Mile Appointment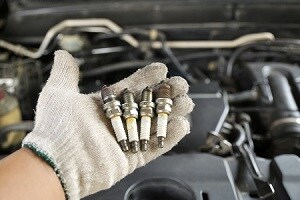 Once you reach the 96,000-mile mark in your Wrangler, it will be time to schedule another service appointment. The majority of the tasks at this appointment will be the same as those performed at the 32,000-mile mark. However, there are some additional items that are important for the continued functioning of your vehicle.
For example, if your Wrangler is equipped with a 2.0-liter engine, your spark plugs will need to be replaced. Both your cabin air filter and engine air cleaner filter will be replaced at this appointment.
Follow Your Jeep Wrangler Maintenance Schedule
Keeping your Jeep Wrangler running like it did the first time you got behind the wheel is as easy as following your manufacturer's maintenance schedule. If you have questions about your Jeep Wrangler maintenance schedule, the service and parts department at Glendale Chrysler Jeep Dodge Ram has answers.
At Glendale Chrysler Jeep Dodge Ram, Missouri automobile owners from communities such as St. Louis, Kirkwood and Chesterfield can find convenient service for their vehicles, as well as a thrilling new and pre-owned inventory when they're ready to purchase a quality vehicle.