Vehicle operators within the St. Louis, Chesterfield, and Kirkwood, MO, region realize that their tires are one of the most important aspects of their particular automobile. And yet, while your tires allow your car to go, they're also at the mercy of multiple concerns that'll have you questioning where are the most useful tire services near me.
In the following paragraphs, we'll demonstrate signals that the tires are damaged, and inform you on how to proceed should your tires need to be fixed or swapped.
About Tire Rotation
How to Tell if Your Tires Are Worn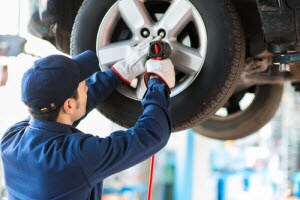 A variety of signals will show you that the tires are tatty or maybe should be changed out. Perhaps one of the most visible clues, aside from a deflated tire, is vibration or thumping. Should you notice it, and it also feels like it's arising from underneath the car seats, it's possible that your back tires aren't balanced. Should your car pull to a single side as you're driving, one of the tires is low on pressure. The direction that your car or truck pulls will tell you which tire is impaired.
Anytime you perform a visual investigation of the tires, you should look for a number of things. Breaches or bulges mean outside damage, which certainly triggers a sluggish pressure leak. The tires might be salvageable; however, it's best to have an expert opinion.
Tread depth is a large element to consider whenever checking the tires. Tread lets your tires preserve traction while on the road. That's particularly important in slippery road conditions, due to the fact that tires with more tread depth can hold the roadway better.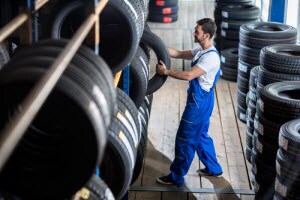 You can use a penny to take a look at the car's tire's tread level. Grab the penny and put it upside down in the tread. If you can see the top of Lincoln's head, you don't have adequate tread and ought to consider exchanging your tires very soon.
Factors That Affect Your Tires
There are ways that the car's tires can wear too rapidly. High warmth has never been good for your car's tires since it raises the tire pressure. The method that you drive is also a component that can affect tire life. For anybody who's the sort of vehicle driver who employs extreme and fast braking, this will not only wear your car's tires too early, but you can easily impair the braking mechanism.
Tire Service near Me
Should you notice any damage or interesting wear on the tires, you must address it immediately. If you're searching for superior tire service in the St. Louis area, near Chesterfield and Kirkwood, look no further than Glendale Chrysler Jeep Dodge Ram. Our tire center is here to aid you. Regardless of whether you require a repair or a new set of tires, you can count on our team to help you figure out the ideal strategy so you can get your car or truck back on the street as soon as possible. Schedule your tire service today!